The Center is offering our 17th season of Center Sleep-Away Camp, a Monday-Friday sleep-away camp experience, returning home for the weekends. We are housed at the New Jersey Y Camps in Milford, PA, about 2.5 hour drive from Brooklyn & Deal.
With over 90 years of professional experience, NJY offers all the amenities a camper could want:
· Stellar grounds and facilities
· Expert instruction in sports, arts, adventure activities
· Fully certified life guards for lake and pool
· Licensed 24 hour a day nursing and doctor facilities
· Fully kosher dining room serving 3 hot meals a day
· We have our own bunks and our own staff, our own dining space and we run our own special events, night activities and trips.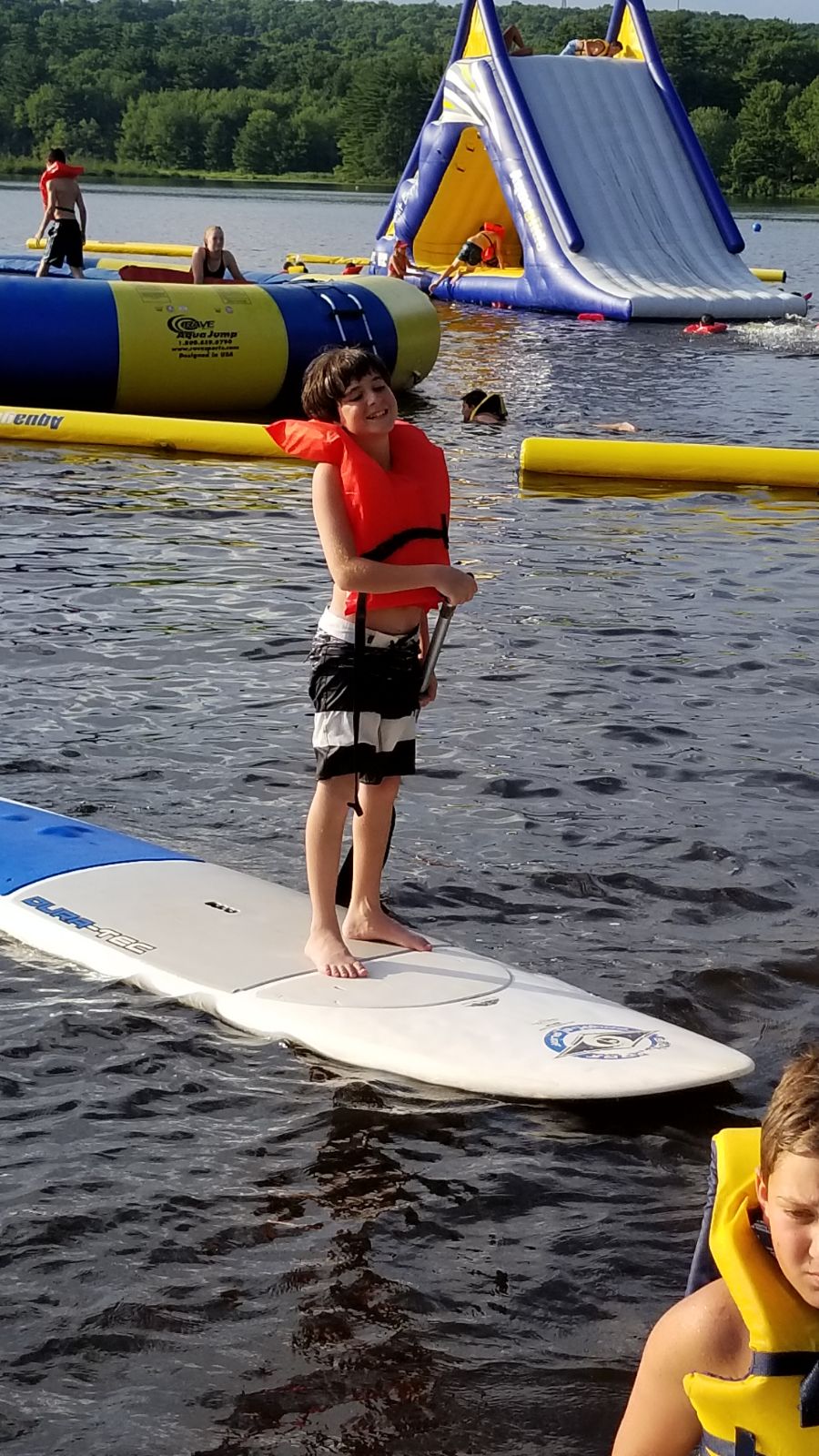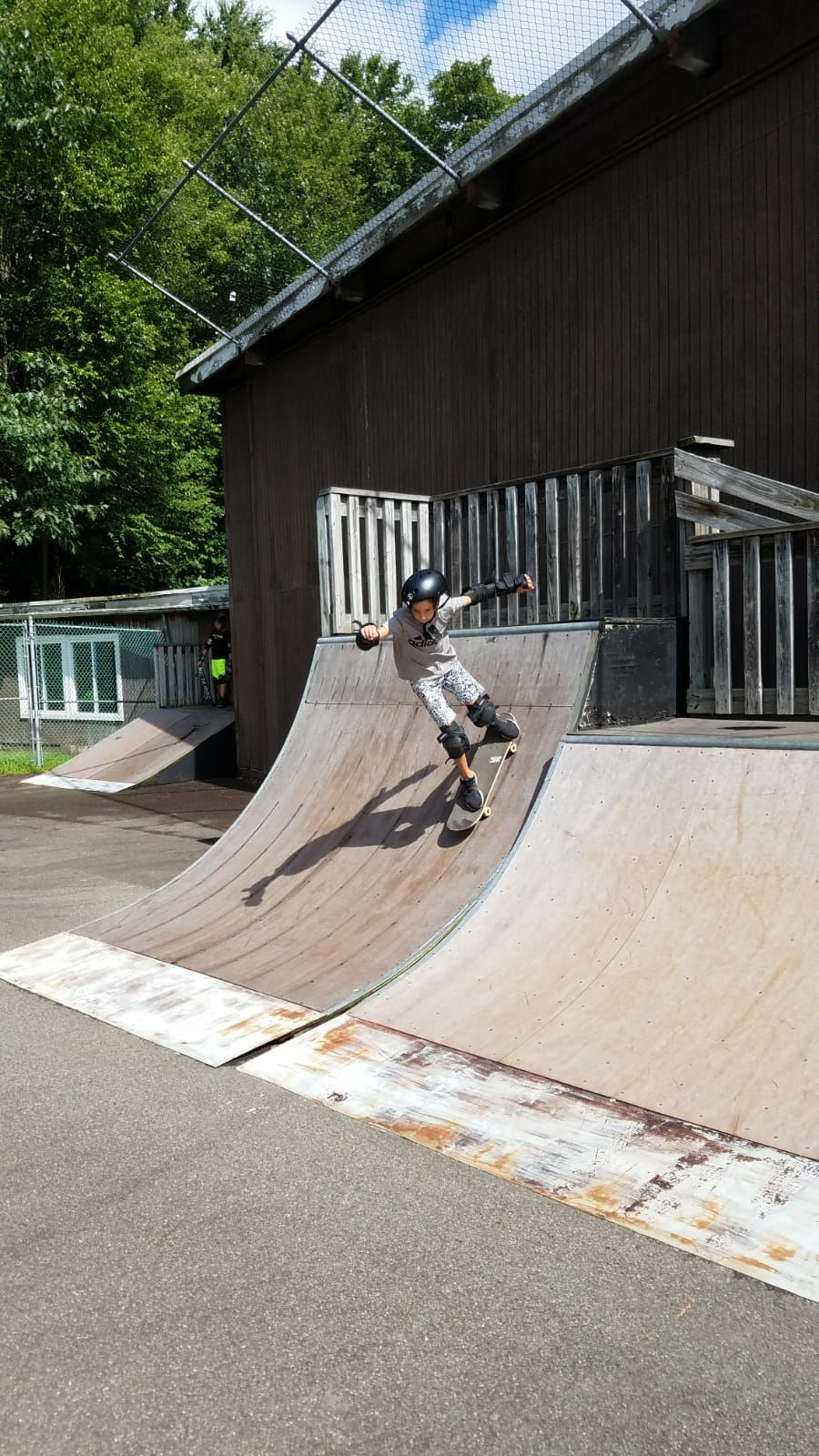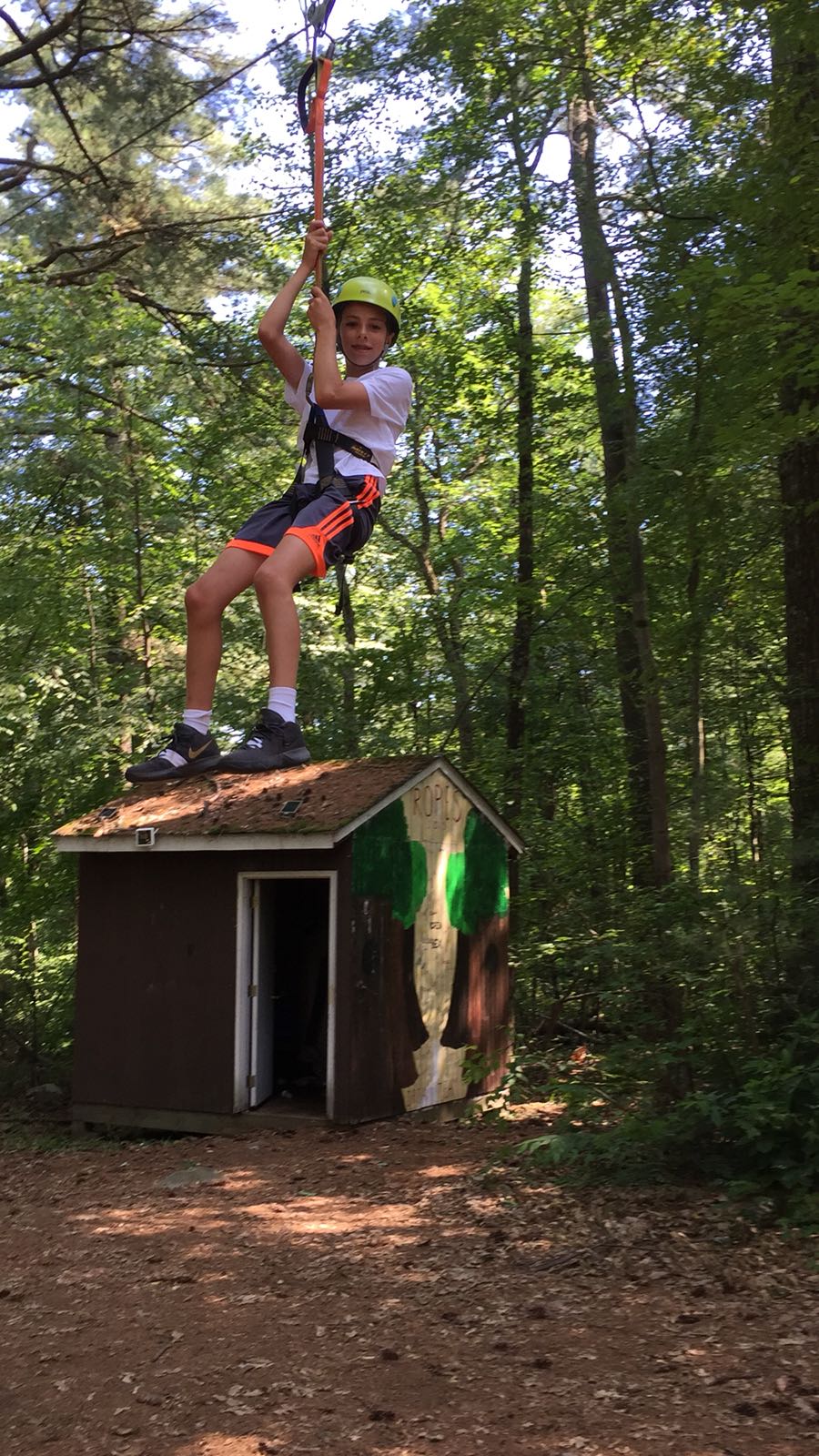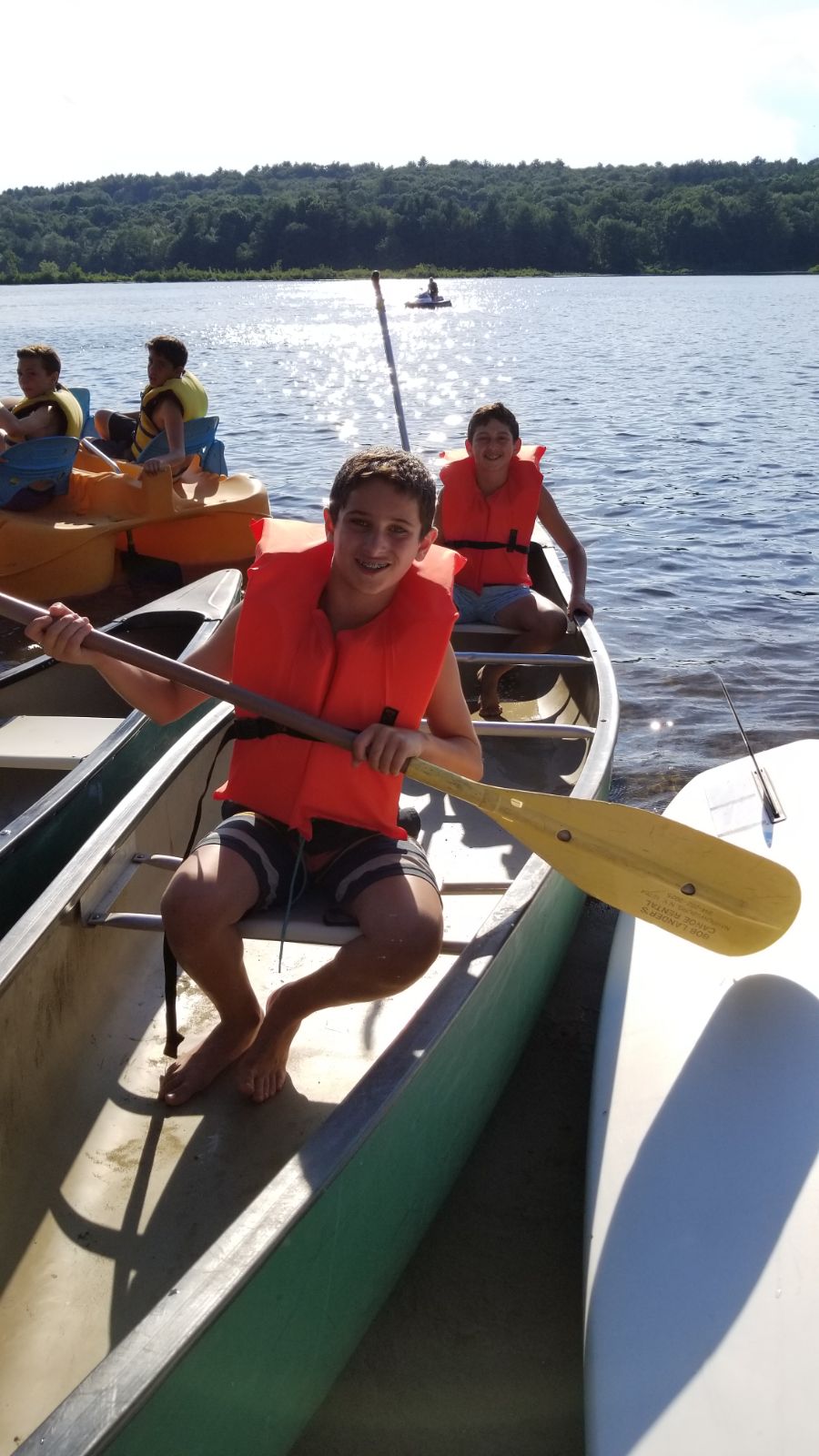 Boys and Girls Entering 5th-8th grades
Prices:
$9,750 – 8 weeks
$5,750 – 4 weeks
Dates:
June 25 – August 16
NEW: 3 Optional Weekends at Camp!
June 29-30, July 13-14, July 27-28
Trips
1 trip every week, 2 trips on the final week. Plus, an extra trip on 2 of the optional weekends!
Sample Schedule
8:00 am – Wake up
8:30 am – Prayers
9:15 am – Breakfast
9:45-12:35 – 1 elective & 2 athletic periods
12:45 pm – Rest Period
1:55 pm – Lunch
2:45-5:35 pm – 2 electives and swim
5:45 pm – Showers
7:05 pm – Dinner
8:00 pm – Night Activity
Electives
Waterfront electives includes both lake and pool electives such as jet-skis, banana boat rides, canoes, kayaks, windsurfers, paddleboards, sailboats & 4 lake elements, the Rave Trampoline, the obstacle course, the Iceberg and the 100' slide. In the pool they can choose waterpolo, water aerobics & Scuba. For campers 12 and older, take the boating license class and drive jetskis on your own in the lake.
Sports electives enjoy full-sized state of the art athletic fields for basketball, baseball, tennis, hockey, soccer. Enjoy golf, frisbee golf, flag football, lacrosse, field hockey, softball as well as skateboarding & rollerblading in the huge skate park.
Art electives include ceramic hand-building & wheels, painting & drawing, film-making, digital & film photography, arts & crafts, woodshop, fashion design, cartooning, candle-making and beading.
Adventure electives include unique tree-based course, including zip line, climbing wall, vertical gym and giant swing along with mountain biking and hiking trails and archery.
Science & Technology electives include, LEGO robotics, biology, astronomy.
Special Events
We have an extensive special events calendar with Patriot Games, Color War, World Cup Soccer, Messfest, and more!
Night activities include game shows, talent shows, tournaments, minute to win it, pool parties, trips, bonfires and more.
Specialty Camp Experiences
Focus on a special activity for one week having 4 periods a day with specialized instruction with experts in the field. (Click on the camp for more info.)
Receive individualized instruction geared towards developing fundamental skills. Learn team and individual strategies for offense, defense, out-of-bounds play and special situations. Participate in games and tournaments.
Develop skills with individual instruction. Learn game situations related to base running, stealing,  throwing to the appropriate cut-off person or base, and when to run, or not run, on a hit ball. Participate in a specialized program for pitchers and catchers.
Enhance fundamentals through drills in all core skill areas of tennis. Develop match strategy with your serve and net play in singles and doubles. Learn fitness and strategic preparation for play in matches and tournaments.
Discover practical, contemporary methods of designing handmade silver jewelry. Learn how to use tools, metals and other materials. Gain hands-on experience with techniques such as soldering, hammering, shaping and finishing. Explore the physical properties of different metals and gems and learn how they can be used together to create dynamic finished pieces. Design and create rings, pendants, earrings, pins, bracelets and necklaces.
Learn step-by-step hand-building basics, such as texturizing, joining and using glazes. Explore shape, function, color, different materials and non-traditional ways to work with clay. Discover how to work on pottery wheels to make bowls, mugs, vases and plates. Expand basic techniques, apply unique glazes and integrate high temperature wire and glass beads. Participate in Raku-firing workshops
Learn about preparing a canvas, handling and mixing paint, layering surfaces and portraits. Working in a variety of mediums including watercolors, acrylics, pastels and charcoal. Participate in group critiques of different artist's styles and milieus.
Build versatile LEGO® based robots. Use intuitive programming software to command robots to walk, talk, interact and much more. Learn fundamental engineering concepts.
Learn Swift coding language to create and engineer your own ideas. Work in teams to create code that can solve real technology problems. Create mobile Apps that could change the world. Learn fundamental skills for the most in-demand industry of the future.