CENTERFEST

Sunday, September 15 @ 6:30 am

-

8:00 pm
Event Details
Sunday, September 15 @ 6:30 am

-

8:00 pm
Event Navigation
CENTERFEST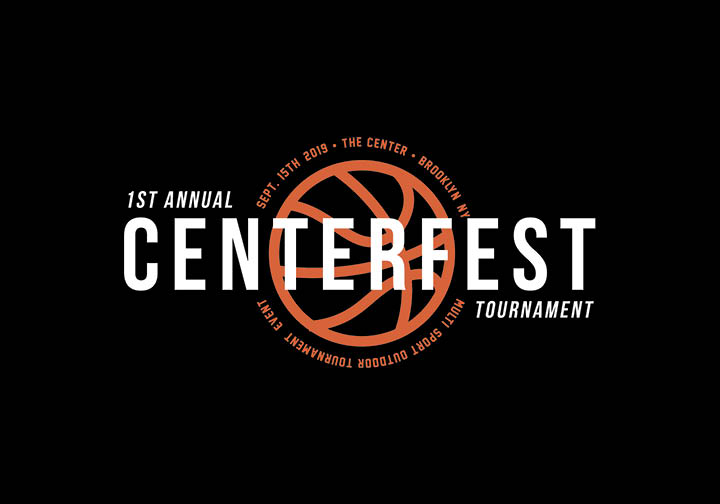 A full day, multi-sport outdoor tournament event.
Sunday, September 15
OUTDOOR BASKETBALL
Tournament for all Ages – Men & Women
Regular season and partial playoffs will be played at the Center throughout the prior week. All tournaments will lead up to "Championship Sunday," where all finals games will be played on an outdoor court on Avenue S. Select tournaments will have "Legends" coaches.
Each tournament is available for sponsorship.
Tournament categories and fees:
5th & 6th grade boys: $101
---
7th & 8th grade boys: $101
---
7th & 8th grade girls: $101
---
High School boys: $126
---
Monday Night League: $201
---
Tuesday Night League: $201
---
Wednesday Night League: $201
---
50 & Over men, 3-on-3: $301
---
Adult Women: $201
---
3-Point Contest: $201
*Scroll down to see full day schedule.
LEGENDS
We will also honor "Legends" within our basketball community with plaques, who will coach the teams in the tournament, as well as have a shoot-around. Enjoy a special Center Sports History Memorabilia area.
HALL OF FAME
There will also be special honorees inducted into our Hall of Fame.
KNICKS
Special surprise guests from the NY Knicks! As well as a Knicks Team Fan Area.
POKER
Fee: $2,600
5K RUN
Categories and fees:
Elite: $152
---
Come One, Come All: $52
DJ
Music all day long blasting from the 2nd floor balcony.
BBQ
11 AM – 5 PM
FARMERS MARKET
Made up of local food vendors
GIANT SCREEN TV
Playing NFL Red Zone so you don't miss any football action.
ARTS & CRAFTS FOR KIDS
ROOFTOP PLAYGROUND
GET TO KNOW YOUR CENTER
Information booths for all Center programs will be in the Main Lobby. You can even take a private tour of the Center's state-of-the-art facilities.
Discount for yearly membership will be available.
$18 admission; 6 and under free  |  All proceeds go to the Center.
To make a donation, please contact:
Toby Souleiman – [email protected]
Maurice Haber – [email protected]
Joey Tawil – [email protected]
SCHEDULE OF EVENTS
| | | | | | | | | | |
| --- | --- | --- | --- | --- | --- | --- | --- | --- | --- |
| 6:30–8:00 AM | Construction of Outdoor Court | | | | | | | | |
| 7:00–10:00 AM | 5K Run | | | | | | | | |
| 8:30–9:15 AM | 5th and 6th Grade Boys Finals | | | | | | | | |
| 9:30–10:15 AM | 7th and 8th Grade Girls Finals | | | | | | | | |
| 10:00 AM–5:00 PM | Poker Tournament | | | | | | | | |
| 10:30–11:15 AM | 7th and 8th Grade Boys Finals | | | | | | | | |
| 11:00 AM–5:00 PM | BBQ | | | | | | | | |
| 11:30 AM–12:15 PM | High School Boys Finals | | | | | | | | |
| 12:30–1:15 PM | Adult Womens Finals | | | | | | | | |
| 1:30–2:15 PM | Monday Night League Mens Finals | | | | | | | | |
| 2:00–4:00 PM | Knicks / Nets Players | | | | | | | | |
| 2:30–3:15 PM | 50 and Over Mens 3-on-3 Finals | | | | | | | | |
| 2:30–3:15 PM | 3-point contest | | | | | | | | |
| 3:30–4:15 PM | Tuesday Night League Mens Finals | | | | | | | | |
| 3:45–4:15 PM | Legends Plaques | | | | | | | | |
| 4:20 PM | Split-the-Pot Winner | | | | | | | | |
| 4:30–5:15 PM | Wednesday Night League Mens Finals | | | | | | | | |
| 6:30–8:00 PM | Deconstruction of Outdoor Court | | | | | | | | |