Gil Amar
Membership Director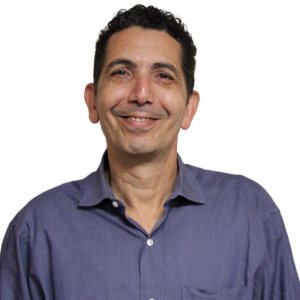 Gil has been the membership director at the Riverdale Y since 2015. Gil spent more than 25 years in sports, health and fitness industries – as a competitive tennis player, a head coach, and health club owner and general manager. Gil has steered program departments at the Club of Riverdale and the Manhattan Plaza Raquet Club. In addition, Gil also managed clubs in Maryland and South Carolina, and coached competitive youth tennis at various JCCs in Southern California winning numerous gold medals at three Maccabi Games.
"I was drawn to the Center due to its unique reputation in the community of excellence and top of the line facility, amenities, and customer services," says Gil.
Gil studied at the Wingate Institute for Physical Education and Sports in Israel, then attended Baker University on a tennis scholarship, and California State University. Gil served in the Israeli Army, and is fluent in Hebrew, French and English.