Jack Anzarouth
Chief Marketing Officer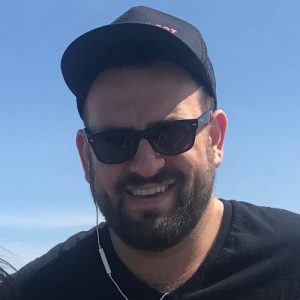 When I was about 10 years old, I became the first "Ritalin Kid" I knew.
It's a weird thing for a kid to have a doctor tell you that your brain works differently, but I think that was the moment I decided I was going to use my powers for good.
Since I was a kid, I've channeled my frenetic attention span toward two things: learning and listening. Every job I've had in my life has been a lesson — whether it be learning to sell from hocking cameras in Rutgers as a teen, learning to make an impression by hiring a mariachi band to accompany my first creative pitch (yes, I really did that), or learning to build a new business from the ground up.
I've been lucky in my career to work with some of the country's top brands — in just about every capacity from intern to CEO — and I am always hungry to help new businesses tell their stories in new and exciting ways.
To this day, I still try my best to read one book and take one online course each week, and I bring that same dedication for learning and listening to Digital Ink, my full-scale digital creative agency.