Super Women's Day
Monday, May 8 @ 8:30 AM

-

3:00 PM
Event Details
Monday, May 8 @ 8:30 AM

-

3:00 PM
Event Navigation
Super Women's Day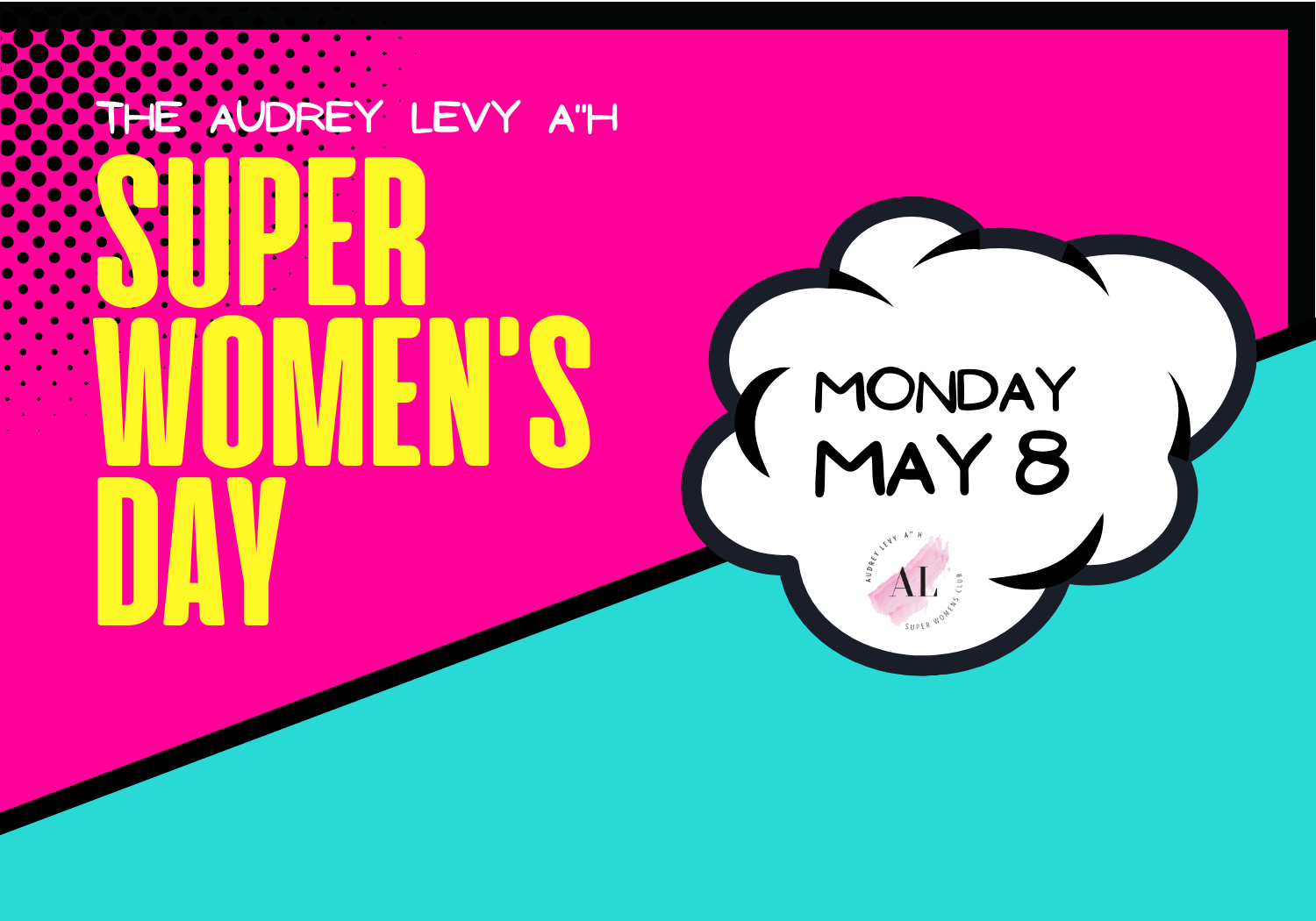 The Audrey Levy A"H Super Women's Day!
Monday, May 8
Starts 8:30 AM with Group Classes, ends approximately 3 PM
Group X Classes, Parenting Workshops, Cooking Demos, Family Nutrition Class, Free Giveaways
————————————————————–
11 AM: The ABC of Baby Development with Michele Cohen



Room 205
Learn how to create an upward spiral of Development — even in the face of challenges. ALSO, Discover your baby's potential to grow and master new skills. Michele Cohen OTR/L, founder of Knowitall Moms, is an occupational therapist with 15 years of experience specializing in working with Infants and their families to promote healthy development.
11 AM: Foundational Yoga with Sari Sitt



Room 203
Join Sari for a foundational yoga class suited for all levels — and performed in memory of her beloved sister, Audrey Levy A"H. Sari is a certified Iyengar yoga instructor who has been practicing yoga for 24 years and instructing IT for 20 years. Sari studies embodied anatomy which influences her teaching –suited for all ages and levels.
12 PM: Kitchen Demo Cook-Off: Healthy vs. Unhealthy Lemon Olive Oil Cake with Claudia Bildirici and Lottie Mishan



First Floor Conference Room
Sit in for a lip-licking cooking demo with this powerful mother-daughter duo as they compare healthy and unhealthy lemon olive oil cakes. Claudia Bildirici is celebrated for her small-home catering, and Lottie Mishan is A known health coach and published cookbook author.
12:45 PM: From Martyrs to Superwomen: Parenting Class with Norma Gindi



Auditorium
Join Norma for a group parenting class that offers a new perspective — to help anchor, embrace, guide, and carry you through the trials and triumphs of parenting. Norma is passionate about parenting, often providing other community parents education and support on their journey as 'mom.'
1:45 PM: Good Eating Habits for Kids with Norma Saff MS, RD, CLT



First Floor Conference Room
Discover an improved approach to child nutrition as norma helps you gameplan for your child's good eating habits. Norma Saff, MS, RD, CLT, is a registered dietitian with over 15 years of experience and specializes in child feeding, growth, and nutrition.
2:30 PM: Healthy Body, Healthy Mind with Laura Shammah MS, RDN



Auditorium
Learn how a healthy body can lead to a healthy mind in this casual and informative town hall format. Laura Shammah, MS, RDN has been operating a private practice in NYC and NJ for over 24 years. She has a masters degree in health and nutrition and is a registered dietitian.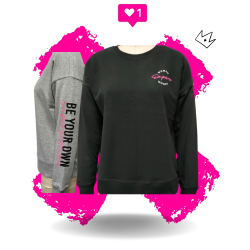 LIMITED EDITION SWAG
Free with $42 donation while supplies last