The SCC Aquatics Center offers private, 1:1 instruction and semi-private lessons taught by our licensed and accredited staff.
With competitive pricing and fantastic instructors, our private swimming lessons are one of the Aquatic Center's most popular services.
See below for more information regarding our private swimming lessons and other aquatics programs we offer!
PRICING:
30 Minute Private Lessons
1 session: $52
5 sessions: $240
10 sessions: $440
45 Minutes Private Lessons
1 session: $68
5 sessions: $315
10 sessions: $600
*Non-members: $240 administrative fee applies annually; pro-rated at $20 per month.
*Prices are valid through 8/31/20
Swimming Lesson Information + Cancellation Policy
• 30 and 45-minute instructional sessions available, private and semi-private.
• Packages expire 90 days after purchase date.
• You may render payment at the front desk, but please be ready to present a copy of the sales receipt to your swim instructor at the first lesson.
• In the event that you must cancel, please call your coach directly. All cancellations must be made at least 24 hours in advance. Sessions missed without prior cancellation will be charged as a completed session.
• Parents: No street shoes of any kind on the pool deck. Also, no food or drink in the pool area.
• Lastly, and most importantly: Be safe and have fun!
HAVE YOUR NEXT BIRTHDAY PARTY
BE A POOL PARTY
Everything is more fun in the water! Picture this for your child's next birthday: Slides, floats, pool games, and more. Pool rentals include lifeguards, private use of our pool and pool toys, party tables and chairs— and of course, set-up and cleaning.
Call for pricing information and program details:
Constantine Voytenko, Aquatics Director, (718) 954-3162.
WOMEN'S WATER EXERCISE CLASSES
A Free Membership Perk!
A class designed for both adult swimmers and novices. This low impact workout is easy on the joints, but still an effective cardiovascular and conditioning workout.
Participants develop strength, flexibility, and endurance with special water workouts that target all key muscle groups.
For more information, please contact:
Constantine Voytenko, Aquatics Director, at (718)-954-3162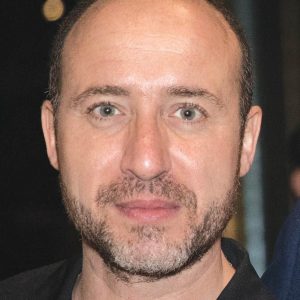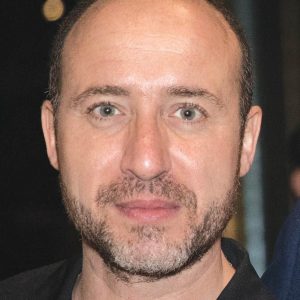 Constantine Voytenko
Director of Aquatics
"Every student excels in the pool at their own pace, and I love being a part of their progress." Constantine has spent his career teaching children how to swim –…
read more