Holiday Gift Packages
A Collaboration between the Center and IGF - Israel Growers Fund
If you are interested in sending packages as gifts, you will be contacted after purchase for shipping information.
Your purchase helps Israeli farmers, as well as The Center.
Drimia Winery
Drimia is about preserving a connection between the past, present and future.
Man and nature, the earth and the sky.
It's about a promise, and a new beginning.
Tradition and innovation. Skill and inspiration
Drimia is a Boutique Winery located in Sussiya at the southern Judean Hills, situated 882 meters above sea level.
The winery combines ancient agricultural methods alongside innovation and modernization.
Most of all, the story of Drimia is about the blessed honor of bringing people together.
Drimia was created by Elad and Nava Movshovitz, third generation of agricultural families proudly working to realize the vision of our prophets in the land of milk and honey.
All Drimia wines are Kosher LeMehadrin.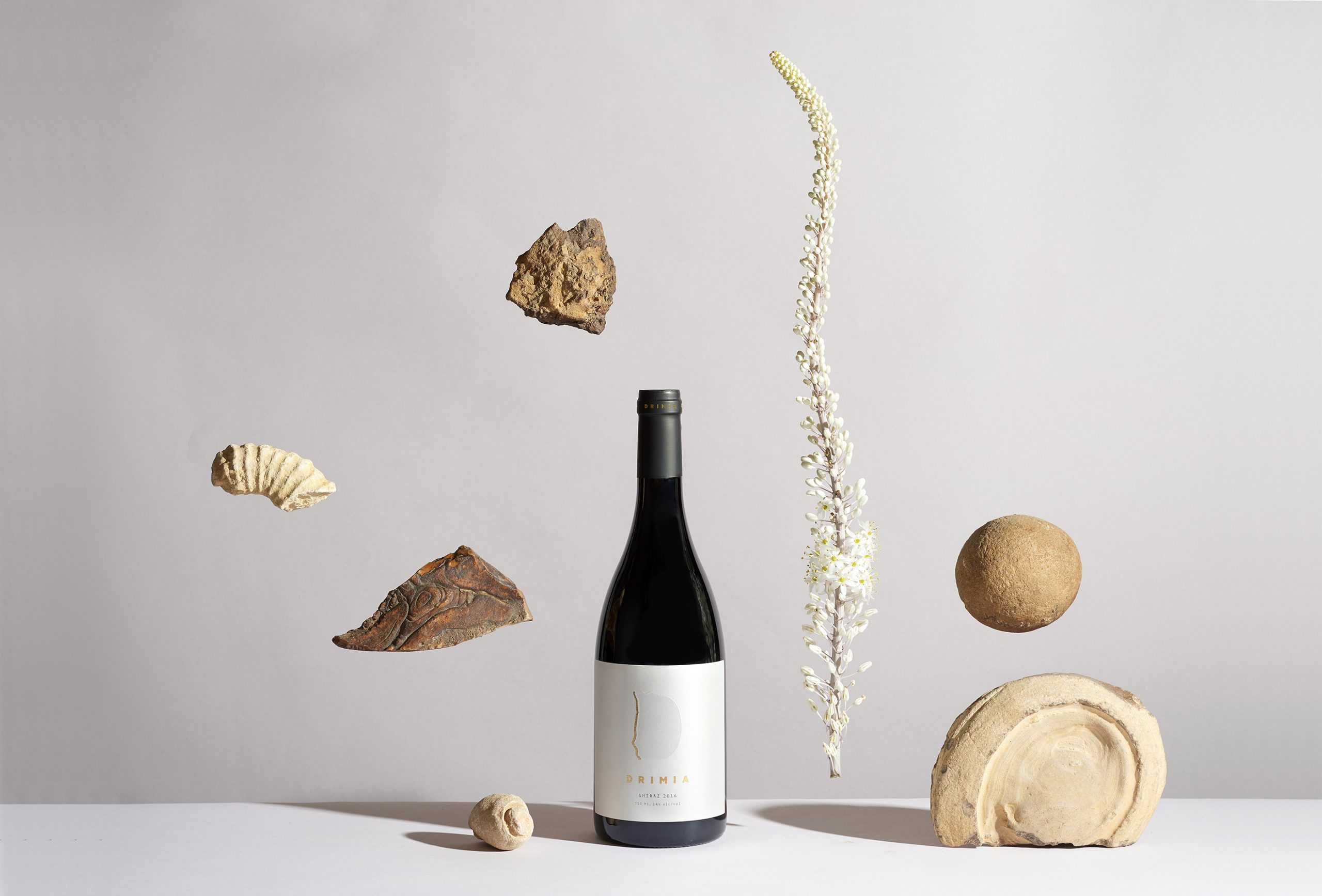 Rimon Package
• Sahar wine 2018, a blend of Merlot, Cabernet Sauvignon & Carignan 'Drimia Winery'
• Olive oil, 250 ml freshly pressed in the Jordan Valley 'Tene Yarok'
• Honey, 250 gr pure bee honey 'Movshoviz Beehive'
• 2 glasses of wine
$69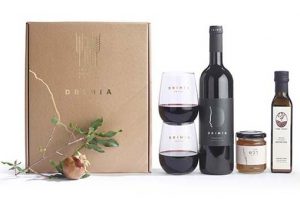 Gefen Package
• Sahar wine 2018, a blend of Merlot, Cabernet Sauvignon & Carignan 'Drimia Winery'
• Cabernet Sauvignon wine 2019, from selected vineyards in the Yatir region 'Drimia Winery'
• Olive oil, 750 ml freshly pressed in the Jordan Valley 'Tene Yarok'
$99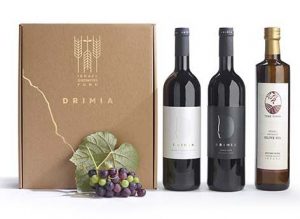 Olive Package
• Cabernet Sauvignon 2019, from selected vineyards in the Yatir region 'Drimia Winery'
• SFAR 2019, a blend of 80% Cabernet Sauvignon, 20% Petit Verdot 'Drimia Winery'
• Olive oil, 750 ml freshly pressed in the Jordan Valley 'Tene Yarok'
$139