Youth Services: Birthday Parties
Birthday Parties at the SCC
To book a party:
Click here to email a birthday coordinator.
SIT BACK, RELAX, WE'LL TAKE IT FROM HERE!
SCC PARTIES: Where your child is always the CENTER of Attention!
New!! Every birthday boy/girl will receive a birthday gift from the SCC!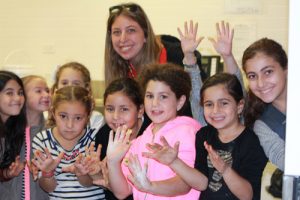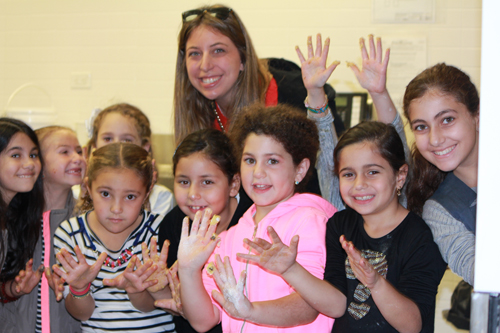 Have you been wondering what to do for your child's birthday party?

Why have the mess in your home?

It's as easy as calling the SCC!
Every party includes experienced staff, invitations, setup/cleanup, tables and chairs, activity, and standard white paper goods. (Pizza is optional at an additional fee). All parties are two hours long. If you exceed the amount of children permitted in each party, the fee will be an extra $10 per additional child.
Lego Creations by Brickz 4 Kidz: This is a hands-on party where children build machines, buildings, vehicles and other structures out of LEGO® bricks, using one-of-a-kind model plans designed by Bricks 4 Kidz® – Up to 25 kids.
SCC members: $795 (Includes party favors and Lego T-shirt for birthday child) 
Gymnastics Parties
2 hours of gymnastics and tumbling fun in our fully equipped gymnastics room – Up to 35 kids.
SCC members: $595
Gymboree Party
Music, Mini bounces, toys and more! Your child will be jumping, playing and having fun!! This party has it all! Great for ages 1 – 4 years of age. – Up to 35 kids.
SCC members: $595
Sports Parties
SCC members: $500
Choose from any variety of sports. Basketball, kickball, football, dodgeball, soccer and more! – Up to 35 kids.
Glitzy Chick Party
3 yr old through adulthood
It's your chance to shine! Accessorize with costume jewelry and have your nails and make-up done like the real divas do. End the fun with a walk down the runway in our very our SCC Fashion Show. – Up to 25 kids.
SCC members: $795

Inflatable Party 
Come jump around in our NEW state of the art inflatable's which include: Double slide, big sports moon bounce, tumble track, carnival game inflatable and more! – Up to 35 kids.
SCC members: $795 
Color War Party
2 teams battling it out to see who will come out on top. Have fun with all new exciting games; balancing egg on spoon, Puzzle making, relay races, obstacle course, ball toss and more!  – Up to 35 kids.
SCC members: $495
Game Show Party
Jeopardy-style game show designed for all appropriate ages. Prizes awarded to the winning team.  – Up to 35 kids.
SCC members: $500
Pool Parties
Water slide, inflatable toys, water basketball, games and more!
Up to 15 children. Additional children at extra cost.
For pool party rates contact the Constantine at 718-954-3228.
Theme Parties
2 hours of fun in a theme of your choice!
Baking: Put on an apron, grab a rolling pin and enter the kitchen for a day of cake making, chocolate molding or cup cake designing ($600 members).
SCC Idol Party: Dress up like your favorite star and take a turn at karaoke to see who will be the next "SCC Idol."
Parties do not include: food, cake, invitations, snacks, drinks, and party favors.
Add Ons:
Balloons and Character – $250
Glitter Tattoos – $75
Photographer – $150
Pizza – $12 a pie
To book a party:

Do not delay – Parties book up fast! – don't miss out on giving your child a party to remember!