Aimee Mishaan
Senior Adult Department Supervisor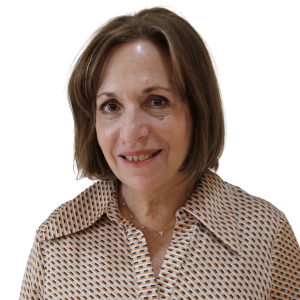 As Director of Early Childhood Administration, Aimee's motto is to approach her job with passion, sincerity and treat all the children as if they were her own. "My passion for children is endless and to see them every day and watch them learn and grow is what I love most about my job," she says.
Aimee nurtures the relationship between pre-school parent and the Center, helping kids get the most out of their pre-school experience. She prides herself on being a good listener and not rushing to judgement. Thanks to this compassionate approach, parents in the school feel very comfortable speaking with her about their child. Aimee adds, "They know my door is always open, and I'll always pick up their call."
She provides top-tier professional administrative support to our renowned program, a safe space for children to learn school readiness and language skills while celebrating our culture, traditions, and history. The community's commitment to family and doing chesed is what she admires most about the community, and she makes sure those values are present every day in the classroom.