Early Childhood
Sponsored by Stanley & Cookie Chera
Registration is now closed as we are completely closed out for the 2023-2024 school year.
We Learn to Play and Play to Learn
The most powerful tool we can give our youngest learners is the power of play! Play sets children up to be critical thinkers, risk takers, scientists, mathematicians, orators, writers and good citizens of the world.
Our educational program is child-centered, play and inquiry based. Play provides children with the opportunity to actively explore, manipulate and interact with their environment. This allows children to question, problem solve, construct new ideas and discover the world around them. At the Center, the children learn through hands-on activities. By experimenting and being actively involved with their environment, children make sense and develop a new understanding of the world around them.
Children also learn best through the use of all of their senses. They need to see, hear, touch, taste and smell in order to have the richest learning experiences. In the Center's Early Childhood Program, children are given the freedom to explore, to learn and to grow in a loving, nurturing, exciting environment.
Our beautiful facility offers a state-of-the-art sensory gym, and 25-yard swimming pool. New additions include a STEAM room, outdoor classroom, and Imagination Playground blocks. All of this adds to the children's physical, emotional and social growth.
PRESCHOOL
Curriculum
Our curriculum focuses on children's social and emotional, physical, cognitive and language development. It is developmentally appropriate and has specific goals in each grade. Our curriculum is integrated and connected to themes which are often child directed. Our goal is for each child to thrive and reach their potential.
Social Emotional Development
Social/emotional development during the preschool years is about socialization. This is the process through which children learn values and norms of behavior. At the same time, children are also learning to become competent and confident individuals.
The goals for social and emotional development include:
Achieving a sense of self – building a child's self esteem
Fostering a growth mindset
Taking responsibility for self and others
Behaving in a prosocial way
Physical Development
Physical development includes children' gross (large muscle) and fine (small muscle) motor skills. Developing these skills allows children to take care of their personal needs (such as dressing themselves). Physical development can promote social and emotional development and self confidence as children learn to take control of their actions.
Cognitive Development
Cognitive development refers to the mind and how it works. It involves how children think, how they see their world and how they use what they learn.
Goals:
Learning and problem solving
Thinking logically
Representing and thinking symbolically
Language Development
Language development includes understanding and communicating through words, spoken and written. In early childhood, language becomes the main tool for establishing and maintaining relationships with adults and other children. Because words represent objects and ideas, language development is closely related to cognitive development. Language and literacy also go hand in hand. Listening, speaking, reading and writing develop interdependently in children. Language development includes receptive (understanding language) and expressive (being able to communicate with words) language.
Learning Centers in Early Childhood
At the Center Early Childhood Program the classes are set up in "learning centers". Each center is designed to reach a specific goal. The classroom design helps encourage appropriate use of these centers. Teachers further foster these actions by asking leading questions and directing children to notice and question what they are doing. Below you will find a brief description of each center and how they help us to reach our goal and encourage children to investigate and build on their social, language and cognitive skills.
Block Area
In the block area, the children learn about shapes and sizes, problem solving and math concepts. A tremendous amount of thinking and decision making goes into block building.  Block building encourages collaboration and teamwork. As children clean up blocks, they learn about sorting, categorizing, counting and the names of geometric shapes.
Dramatic Play
The dramatic play center is one of the most social aspects of the classroom. Children learn to work together, share and explore their creativity. When children play roles, they have to use the past experiences to help re-enact these roles. Studies have shown that children who are better at pretending can think about different possibilities and outcomes. The dramatic play center offers many opportunities for expressive and creative language.
Art Center
The art center is a critical part of the early childhood curriculum. Art allows children to express their creativity in many ways. The art center offers many different open ended materials, including, crayons, paint, collage and a favorite in many classrooms – loose parts. These are materials that are used as non permanent art and can be manipulated and changed. Teachers take pictures of the finished project and encourage children to verbally expand on what they have made and even tell stories associated with their art. Teachers focus on the process, not the product which gives the children the freedom to develop a sense of independence and the ability to take a risk.
Library
Every classroom has a center dedicated to exposing children to literacy. The library houses classroom favorites as well as books related to current Jewish holidays and themes. Children are encouraged to take books on their own and "read" them to themselves or even sometimes with a friend. Loving books is the first step in early literacy.
Taking learning and growing to a new level
The Center is thrilled to have a state-of-the-art Sensory Gym which is used by the entire preschool. We have an Occupational Therapist on our staff who has trained the teachers to use the space productively and positively for all children. The children climb, swing, and jump into action in this inspired space.
The STEAM – Science, Technology, Engineering, Art and Mathematics space is a wondrous space of learning, discovery, questioning and inquiry.  Children are given the freedom to explore with materials such as magnets, a light table, large Geoboard, Lego, tunnels and tubes and a recycling center. Children are encouraged to think, figure things out, work together and take a risk to try something new.  These skills are critical for future learning as they don't know the outcome of their trials.  It is an exhilarating experience for children of all ages.
The Outdoor Classroom takes the learning outdoors.  What is better than going outdoors?  This space is equipped with a sandbox, a mud kitchen, a sound wall and a sorting table.  In the spring beautiful plants and herbs are planted by the children and then cared for for the season.  This space can get a little messy, but the children dig in deep and experience nature in a positive and thoughtful way.
Special Programs:
Swim (Rising Stars and Pre-K)
Gym
Music
Outdoor Play
Holiday Celebrations
Weekly Shabbat Oneg
Monthly Rosh Chodesh Celebrations
Classroom Structure
Our classroom structure ensures that all of our age groups are getting classes and programs specifically geared towards them and their skill sets.
Pre-K: Age 4
(by December of the current school year)
Monday, Tuesday, Wednesday, Thursday: 9:00 AM – 3:00 PM
Fridays: 9:00 AM – 12:30 PM
Our Pre-K program focuses on English and Hebrew letters, sounds, and other reading readiness skills. Our goal is to prepare children for formal yeshiva schools in the community.
Accredited UPK program by the NYC Department of Education.
Rising Stars: Age 3
(by December of the current school year)
Monday, Tuesday, Wednesday, Thursday: 9:00 AM – 3:00 PM
Fridays: 9:00 AM – 12:30 PM
Our Rising Stars program reinforces language and readiness skills in order to prepare our 3 year-olds for the next level. It focuses on developing children's independence and self-help skills.
Terrific Toddlers: Age 2
(by October 31 of the current school year)
Monday, Tuesday, Wednesday, Thursday: 9:00 AM – 1:00 PM
Fridays: 9:00 AM – 12:30 PM
*Extension available until 3:00 PM after holidays.
Our Terrific Toddler program introduces children to the preschool setting. It focuses on aiding in the development of language and verbal skills of toddlers.
Jumpstart: Age 2
(upon entering school)
Monday – Friday: 9:00 AM – 12:30 PM
Our Jumpstart program is a first separation experience for toddlers in a warm and nurturing environment. We focus on helping the children develop language skills and social skills.
An optional school lunch is available for purchase. Home lunches must be dairy or pareve.
Partners In Play
For children 12 Months and up. Open to members and non-members.
Caregivers and children will develop relationships while having quality playtime with music, movement, art, and beginning social skills. Lunch is included.
15 weeks starting Feb. 6
Mondays & Thursdays
9:45–11 AM or 10:45 AM–12 Noon
With Joyce Mishaani
Tuedays & Wednesdays
9:45–11 AM or 10:45 AM–12 Noon
With Dina Nadler
Join us for arts, crafts, music songs, and imagination to develop your child's self-expression. Followed by 15 minutes of free gross motor play in the red gym and 15 minutes lunch in the Junior lounge
Center Members: $375 once a week / $540 twice a week
Non-Members: $450 once a week / $660 twice a week
*No refund or credit after the first session.
Call (718) 627-4300 to register for this program.
Contact
For more information please contact us:
Lisette Lalo, M.A., EC Educational Director: 718-954-3156
Stefanie Rodas, Administrative Assistant: 718-954-3159
For questions about applying and general inquiries, email [email protected]
For questions about the PTA, email [email protected]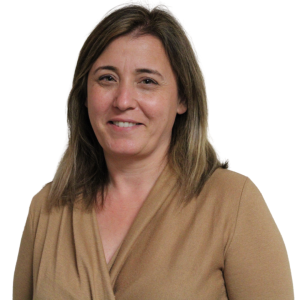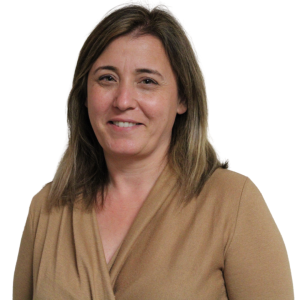 Lisette Lalo
Director of Early Childhood Education
"I want to make a difference in children's lives, help them succeed and reach their full potential." Lisette's dedication to her work as Director of Early Childhood Education is evident…
read more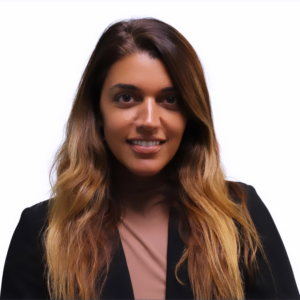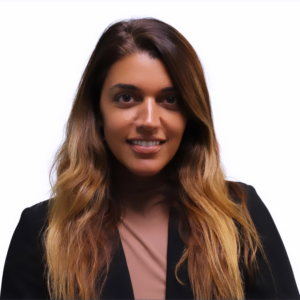 Inbal Khabieh
Director of Early Childhood Education
Inbal Khabieh has been with Early Childhood Special Education for over 10 years. Holding a Bachelor's in Political Science Inbal pursued a career in Journalism but found her passion…
read more
Click here to follow @thecenterpreschool on Instagram for updates, news, and all the latest photos!