Inbal Khabieh
Director of Early Childhood Education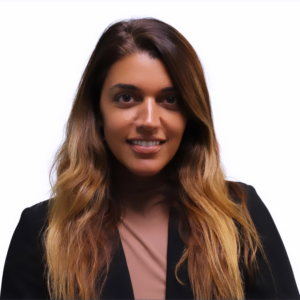 Inbal Khabieh has been with Early Childhood Special Education for over 10 years.
Holding a Bachelor's in Political Science Inbal pursued a career in Journalism but found her passion and purpose was early childhood education. Inbal was inspired to become a teacher following experience with someone she supported who had special needs. She felt compelled to help others as she did him and entered the field, getting her Masters in Early Childhood and working in NYC Public Schools.
Inbal spent 8 years as a special education classroom teacher, followed by a year overseeing special, gifted and general education students and finally, presiding over 22 classes teaching STEM Hydroponics and Sustainability. It is through these experiences that Inbal subscribed to the concept that children learn best not by being taught, but by experience. Daily opportunities for guided exploration and project based, hands-on learning are the foundation for children to discover knowledge and reach their potential.
Inbal subscribes to the philosophy that children are the guides to our teaching and their learning. As it is said in Tehillim, מכל מלמדי השכלתי ומתלמידי יותר מכולם״" ("From all my teachers I have learned, and from my students more than everyone") ….We learn the most about children by critically observing their demonstrated independent abilities. Knowing a child's functional level on a developmental continuum, we can guide them to their next steps and promote growth in all areas of functioning. It is not just curriculum and standards, but also the knowledge and understanding of a child, and a close partnership with their family that truly drives instruction.
Inbal lives by the concept that one should never stop growing – whether as a teacher, as a director or as an individual. Every experience serves a purpose and it is our duty to seek and embrace it in order to draw the positive. She looks forward to these experiences with colleagues, students and families alike.
Inbal holds a dual Masters in Early Childhood General and Special Education. She has spent time as a private tutor and P3 instructor and has served as a District 22 Ambassador for the NYCDOE Social Studies curriculum.
Being born and raised in Israel, Inbal is fluent in Hebrew. She also speaks conversational Arabic and Spanish.
Inbal lives in Brooklyn, NY with her husband Simon and two children who attend North Shore Hebrew Academy HS and Magen David Yeshiva HS. Having been part of the Center community for many years (her son attended the preschool, and her family are devout members) Inbal is humbled and honored to be part of the Center family!