Amanda Saul
Vocal arts, piano, musical theater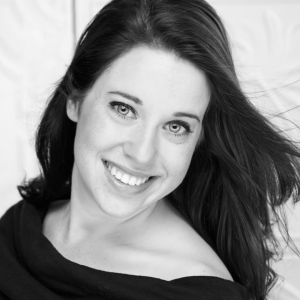 Amanda Saul is a graduate of Western Illinois University with a Master of Music in Vocal Performance. While at WIU she was a student of Assistant Professor of Voice, Dr. Penelope Shumate. Ms. Saul performed the role of Mary Stone in The Devil and Daniel Webster in the Spring of 2017, as well as Gretel and the Dew Fairy in the Spring of 2018 with the WIU Opera Theatre. As a winner in the WIU School of Music Aria Competition, she performed opera arias with the WIU Symphony Orchestra in the Winners' Concert in March of 2017.
She was also selected for the 2017 Scuola Italia summer opera program where she performed excerpts from the roles of Violetta in La Traviata, Musetta in La Bohème, and Suzel from L'amico Fritz. In Spring 2018, Amanda was selected as the Grand Prize Winner and her Division Winner for the "Talent Among Us" Jacksonville Symphony Society Competition. In the Summer of 2018 she performed the title role of Lucia in Lucia di Lammermoor with La Musica Lirica in Novafeltria, Italy. She also performed Queen of the Night in The Magic Flute with the Muddy River Opera Company that same summer.
Amanda also has experience performing musical theatre and has some directing experience. In 2019 she was the assistant music director and conductor for a production of Annie. She is passionate about teaching voice and piano to all ages. She has also served as an Adjunct Professor of music appreciation and voice in Illinois and Texas.
Amanda is passionate about teaching and working with children. Her philosophy of teaching centers around creating an atmosphere that will motivate and intrigue each student to do their best. She wants to foster a nurturing environment while still challenging each student based on their individual levels and needs. Amanda currently resides in New York City. She is currently teaching and auditioning for opera programs and wishes to continue pursuing her passion for music, teaching, and performing.