Harry Chazanoff
Director of Youth & Family Services / Director of Day Camp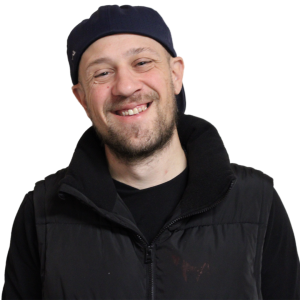 Director of Youth & Family Services and Director of Day Camp
Harry runs all of the Center's Youth Sports programs and events during the year. He supervises programs for as young as Nursery and Pre-K children such as the Fridays In Action program and Youth Sports Leagues for 2nd through 8th grade. He has also created virtual sports programs such as the H.O.R.S.E. Challenge and Center Sports Talk. During the summer, Harry is the Director of Day Camp and is involved in curating the ultimate summer experience from start to finish.
Harry teaches our kids more than just how to play sports. He teaches them sportsmanship. "Knowing that kids take that home and use it in everyday life makes my job very satisfying," says Harry. No matter what your child's level of play, skill, or interest, Harry makes sure that everyone has fun while they're learning at the Center.
Outside of work, Harry is devoted to spending time with his wife and three daughters.