Kushaiah Hooper
Drumset, percussion, & buckets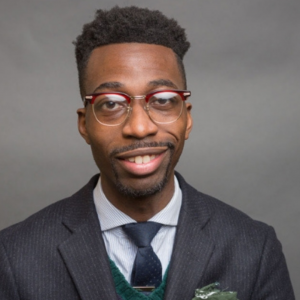 Kushaiah is a native to New York City, and began exploring his musical gifts on the drum set at the tender age of 8 years old. He attended Adlai E. Stevenson High School where he excelled in all music programs, graduating in 2000. He then went on to study Music at the College of Staten Island earning a Bachelors degree.
Kushaiah's career as a musician & rhythmologist has given him the opportunity to work with professionals from all over America. He has played for over ten churches and countless artists ranging representing various musical genres. He has participated in the  Electric Eel Multimedia Ensemble and has his own band, Rhythm & Praise, which includes a unique group of 15 youth as a drum ensemble. They have performed in several cities including Detroit, Louisville, Atlanta, and Richmond.
As a drum instructor and enrichment teacher he has taught students on the drums, drum set, and buckets in group settings as well as private lessons and summer camp. He also teaches a Drum Line at P.S. 57 James Weldon Johnson School. They have had the opportunity to perform at Madison Square Garden, the Annual Puerto Rican Day Parade, for the mayor of New York City, Pace University, and Columbia University.