Mary Halabani
Marketing Manager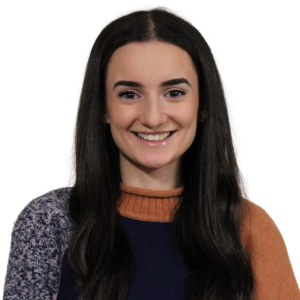 Mary always had a passion for marketing. "I love bringing exposure to events and opportunities that others might not know about," says Mary, the Center's Marketing Manager. "Working in such a fast-paced, creative environment is just the icing on the cake."
Her day-to-day life includes working on graphics, social media content, email campaigns, website maintenance, and the like.
Mary joined our team just weeks after graduating from the Scholars Program at Brooklyn College with a BBA in marketing. Her previous work experience includes publishing and politics, as well as marketing for other community organizations.
Outside the Center, you could find Mary reading, writing, baking, or taking photos.