Sarah Harary
Young Adults Coordinator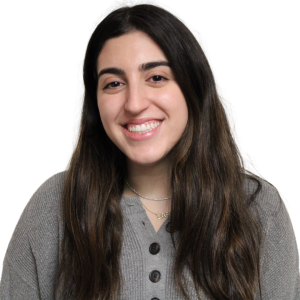 The life of a Young Adults Coordinator is just as fun as it sounds. "I love being able to give back to my community and keeping the young adults involved," says Sarah. "I love socializing and connecting with people," making her the perfect fit for the job.
Before working at the Center, Sarah worked as a medical assistant at an urgent care facility. "I majored in Business Management in college because I knew I loved the leadership and business aspects of events, committees, etc. But I was also pre-med, because I will hopefully attend graduate school in hopes of pursuing a career as a Physician Assistant."
In her free time, Sarah enjoys spending time with friends & her dog. You could also find Sarah playing the piano.