The Center's Culture Club Reflects on its Past as it Remakes the Future
Continuing to bring women together, the Culture Club embarks on a new path through the virtual space.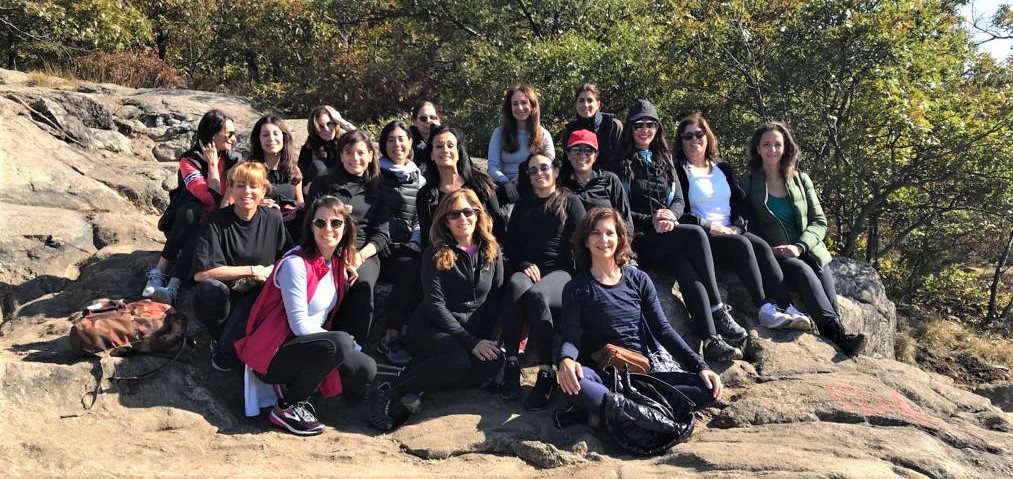 Flipping through photo albums and remembering happy moments is always uplifting. During COVID-19, as we wait to resume life as we knew it, many community women are revisiting great times by logging onto Instagram @CenterCultureClub. Testifying to the success of The Culture Club under the leadership of Julie Sherr, each post is vibrant with smiling faces in a variety of fun settings. On that page too, multiple flyers testify to the many cyber programs that have taken place and will take place during corona.
Julie Sherr said, "Since I became director of the Culture Club two years ago, we've gone on hikes and bike tours, held book clubs and film salons, visited galleries and museums, and attended Broadway shows. And now, we are hosting a growing number of people with gatherings on Zoom!"
The Club began with a few attendees and each week that number grows. They now have
nearly 600 followers on Instagram and 300 chatting on WhatsApp. Julie flashed her friendly green eyes and said with a smile, "I refer to them as 'my ladies.'"
Julie Sherr started her relationship with The Center in 1989 as a volunteer assistant working alongside Regie Arakanchi in the Early Childhood Department. She eventually became the Supervisor for Early Childhood and held that position for 20 years. In 2009, Julie retired to spend more time with her family. Then, in 2018, Executive Board member Gladys Haddad heard that Julie was looking to enhance her life with a new career and ran to ask her to head this budding women's division.
Along with her chair people – Joy Cabasso, Janet Harary, and Monique Haddad – Julie has since turned the Culture Club into an extremely vibrant department at The Center.
Julie stated, "Our women work very hard for their immediate and extended families and the community at large. Our events give them a chance to do something for themselves. I get tremendous satisfaction when a participant tells me how much she needed that special day off!"
Whether it was seeing Ain't Too Proud on Broadway, visiting The Glass House in Philadelphia, trekking up hills on one of Sarah Tawil's hikes, or sharing thoughts during Gem's Film Clubs, one of Julie's most cherished aspects of the club is watching the camaraderie among the women. She said, "We share relationship stories and give caring advice to one another. Long after the events, the friendships thrive on our Whatsapp chats and on their own."
Julie is famous for encouraging people to sign up for the programs by themselves and to be open to making new connections. She happily describes the time she noticed two women, who previously didn't know each other well, bonding in deep conversation as they kept the same pace on a hike.
One of Julie's most cherished aspects of the club is watching the camaraderie among the women.
Ideas for events come from members, friends, and from doing a lot of research. Once a sight is set, there's much prep work to be done to create a seamless excursion. Julie says that she and volunteer Celie Haddad spoke so often to prepare the trip to Charleston this past October, that they began referring to each other as "besties."
Programs in a Pandemic
One would think that with COVID-19, the Culture Club would pause along with most of the world. However, this is not so. A glance at the Club's latest posts on Insta reveals that since March 24th, Julie and her committee have created many innovative events online. They've "Zoom-hosted" two book clubs – one moderated by Sandy Azizo and one by Alice Chera – have had four group discussions about coping with Corona with Vicky Harari, RNMS, held a music healing session with Joelle Cohen and a virtual piano meditation tour with Murray Hidary, and took a virtual vacation to Israel!
"Just when we were about to be lost in our kitchens and homes, these events brought us together," Joy Cabasso remarked.
Julie excitedly explained, "This virtual network has opened up new ways to communicate with each other in a community that likes to socialize and stay connected. Zoom has enabled more women to join in as well. We've had people log on from Florida and even Israel!"
"The sessions are easy to use, informative, practical, and are providing us with a great way to connect with friends," Gladys Haddad added.
"More than ever, people are looking for ways to socialize," Monique Haddad continued. "Over 50 women have joined the book clubs and over 100 attended each of Vicky Harari's sessions. Members are appreciating the opportunity to learn and to share ideas about books they've read. They are finding Vicky's discussions very helpful, as they learn coping methods for dealing with the changes coronavirus has presented."
"More than ever, people are looking for ways to socialize."
On April 29th, The Culture Club took its first virtual trip. Without luggage, passports, airplanes, jet lag, or hotels, travelers had the time of their lives in the Holy Land. The itinerary included a breakfast cooking demo of shakshuka, sunset on the beach of Kiryat Yam, a live graffiti art tour in Tel Aviv, visits to The Israel Museum and the Tel Aviv Museum of Art, a home garden visit, and an Israeli recipe dinner party!
"One of the highlights was 'walking' through the streets of Tel Aviv with the tour guide on a live Zoom tour. He navigated using Google maps. It was so special!" Julie exclaimed.
As the Culture Club reminisces about the past and energetically adjusts to the challenge of corona, Julie and her team plan on incorporating "Zooming" into live experiences moving forward. With such real and remote participation, there is no limit to the Culture Club's wide embrace.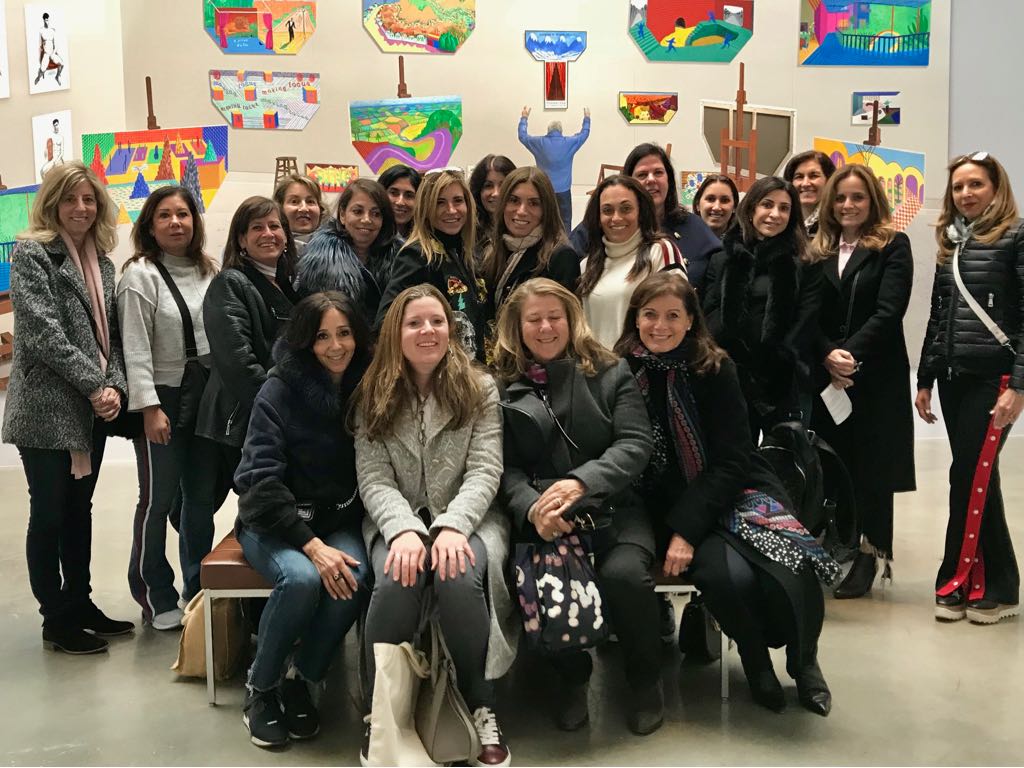 Follow @centercultureclub and DM to Julie to get on a WhatsApp chat to stay informed of upcoming events.