Author Chat with Jane L. Rosen
Monday, July 24 @ 12:00 PM

-

2:30 PM
Event Details
Monday, July 24 @ 12:00 PM

-

2:30 PM
Event Navigation
Author Chat with Jane L. Rosen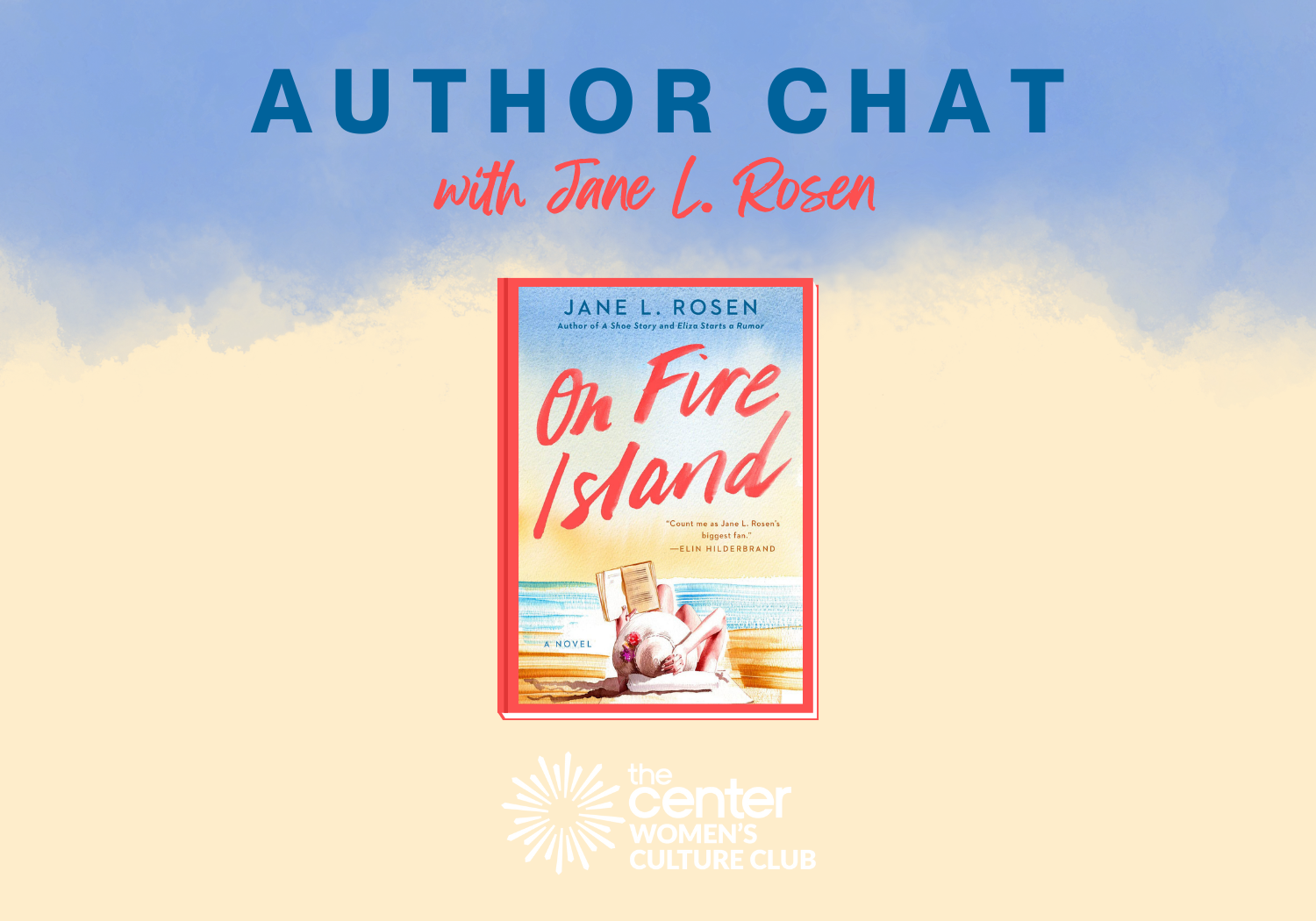 Join us as we have a discussion with…
Jane L. Rosen on her new book, On Fire Island

As a book editor, Julia Morse lived and breathed stories. Whether with her pen to a manuscript or curled up with a book while at her beloved Fire Island cottage, her imagination alight with a good tale, she could anticipate practically any ending. The ending she'd never imagined was her own.
On Fire Island is due out on May 23rd.
Click here for more information.
Monday, July 24, 12 Noon Sharp



At the home of Monique Haddad
Price: $25