Book Club: The Heaven & Earth Grocery Store
Tuesday, October 24 @ 12:30 PM

-

1:30 PM
Event Details
Tuesday, October 24 @ 12:30 PM

-

1:30 PM
Event Navigation
Book Club: The Heaven & Earth Grocery Store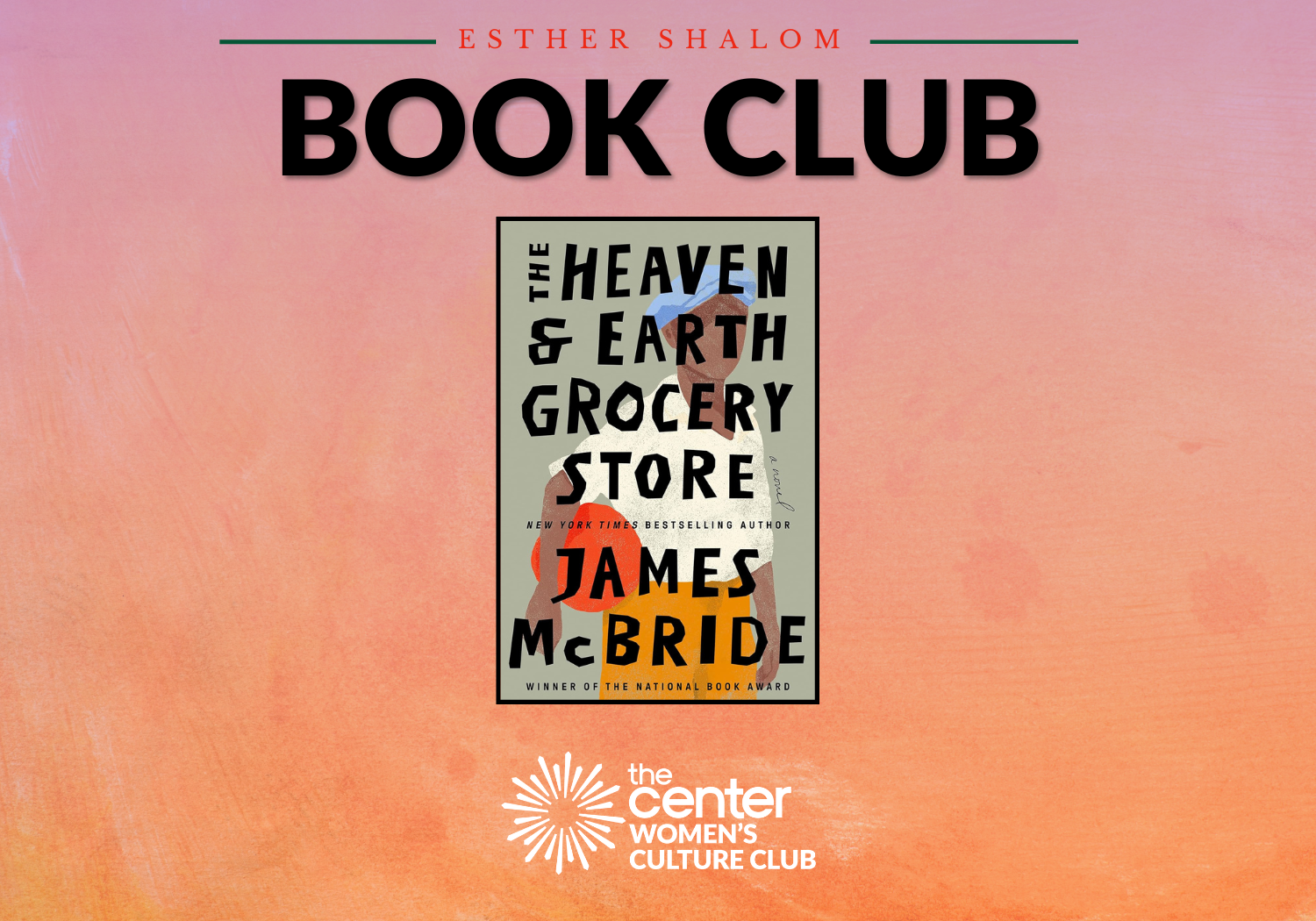 Join us as we discuss…
The Heaven & Earth Grocery Storen by James McBride

In 1972, when workers in Pottstown, Pennsylvania, were digging the foundations for a new development, the last thing they expected to find was a skeleton at the bottom of a well. Who the skeleton was and how it got there were two of the long-held secrets kept by the residents of Chicken Hill, the dilapidated neighborhood where immigrant Jews and African Americans lived side by side and shared ambitions and sorrows. Chicken Hill was where Moshe and Chona Ludlow lived when Moshe integrated his theater and where Chona ran the Heaven & Earth Grocery Store. When the state came looking for a deaf boy to institutionalize him, it was Chona and Nate Timblin, the Black janitor at Moshe's theater and the unofficial leader of the Black community on Chicken Hill, who worked together to keep the boy safe.
Click here for more information.
Tuesday, October 24, 12 Noon Sharp



Moderated by Alice Chera
At the Center
Price: $25
Light lunch served.
Sign up at the Front Desk (718) 627-4300