Book Club: Lady Tan's Circle of Women
Tuesday, August 22 @ 12:00 PM

-

2:00 PM
Event Details
Tuesday, August 22 @ 12:00 PM

-

2:00 PM
Event Navigation
Book Club: Lady Tan's Circle of Women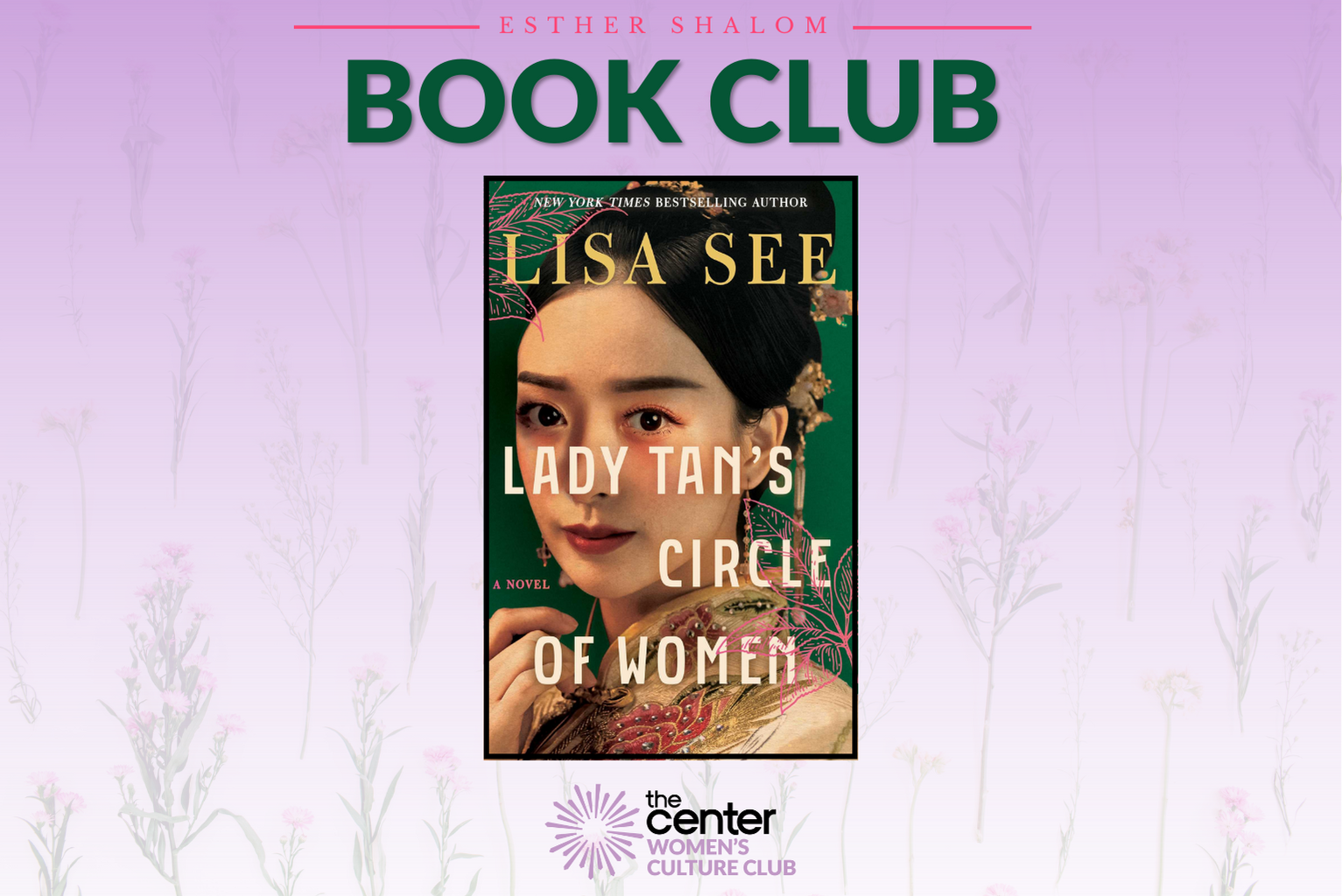 Join us as we discuss…
Lady Tan's Circle of Women by Lisa See

According to Confucius, "an educated woman is a worthless woman," but Tan Yunxian—born into an elite family, yet haunted by death, separations, and loneliness—is being raised by her grandparents to be of use. Her grandmother is one of only a handful of female doctors in China, and she teaches Yunxian the pillars of Chinese medicine, the Four Examinations—looking, listening, touching, and asking—something a man can never do with a female patient.
Click here for more information.
Tuesday, August 22, 12 Noon Sharp



Moderated by Raquel Franco
At the home of Michele Tawil in Deal, NJ
Price: $25
Light lunch served.
Sign up at the Front Desk (718) 627-4300