Book Club: Tomorrow, and Tomorrow, and Tomorrow
Tuesday, January 10 @ 11:30 AM

-

2:00 PM
Event Details
Tuesday, January 10 @ 11:30 AM

-

2:00 PM
Event Navigation
Book Club: Tomorrow, and Tomorrow, and Tomorrow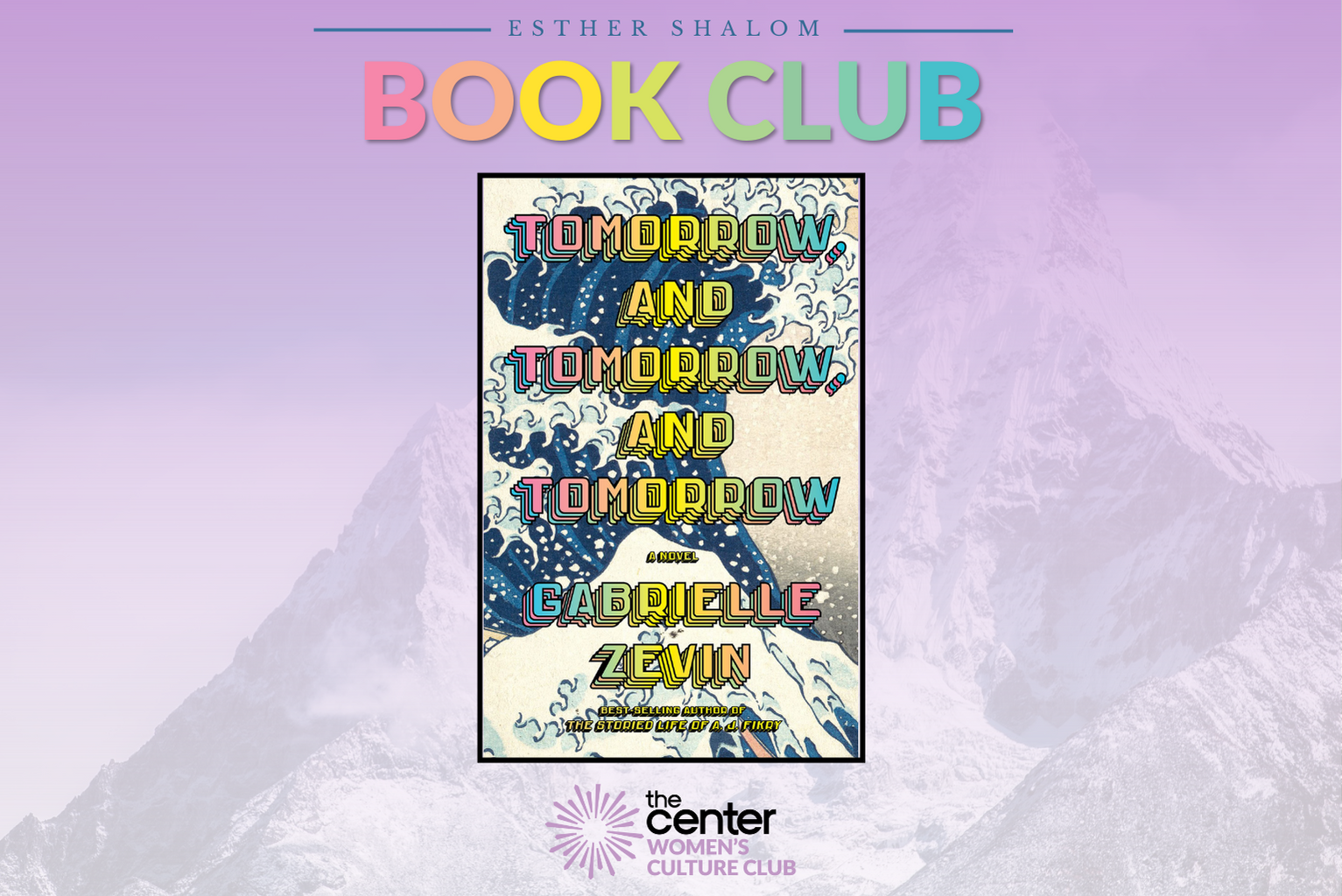 Join us as we discuss…
Tomorrow, and Tomorrow, and Tomorrow by Gabrielle Zevin

Sam Masur exits a subway car and sees, amid the hordes of people waiting on the platform, Sadie Green. He calls her name, she turns, and a game begins: a legendary collaboration that will launch them to stardom. These friends, intimates since childhood, borrow money, beg favors, and, before even graduating college, they have created their first blockbuster, Ichigo. Overnight, the world is theirs. Not even twenty-five years old, Sam and Sadie are brilliant, successful, and rich, but these qualities won't protect them from their own creative ambitions or the betrayals of their hearts.
Click here for more information.
Tuesday, January 10, 11:30 AM



Moderated by Alice Chera
Price: $28: Center member price: $25
Light lunch served.
Sign up at the Front Desk