Book Club: The Arrangement
August 8, 2017 @ 11:30 AM

-

1:00 PM
Event Details
August 8, 2017 @ 11:30 AM

-

1:00 PM
Event Navigation
Book Club: The Arrangement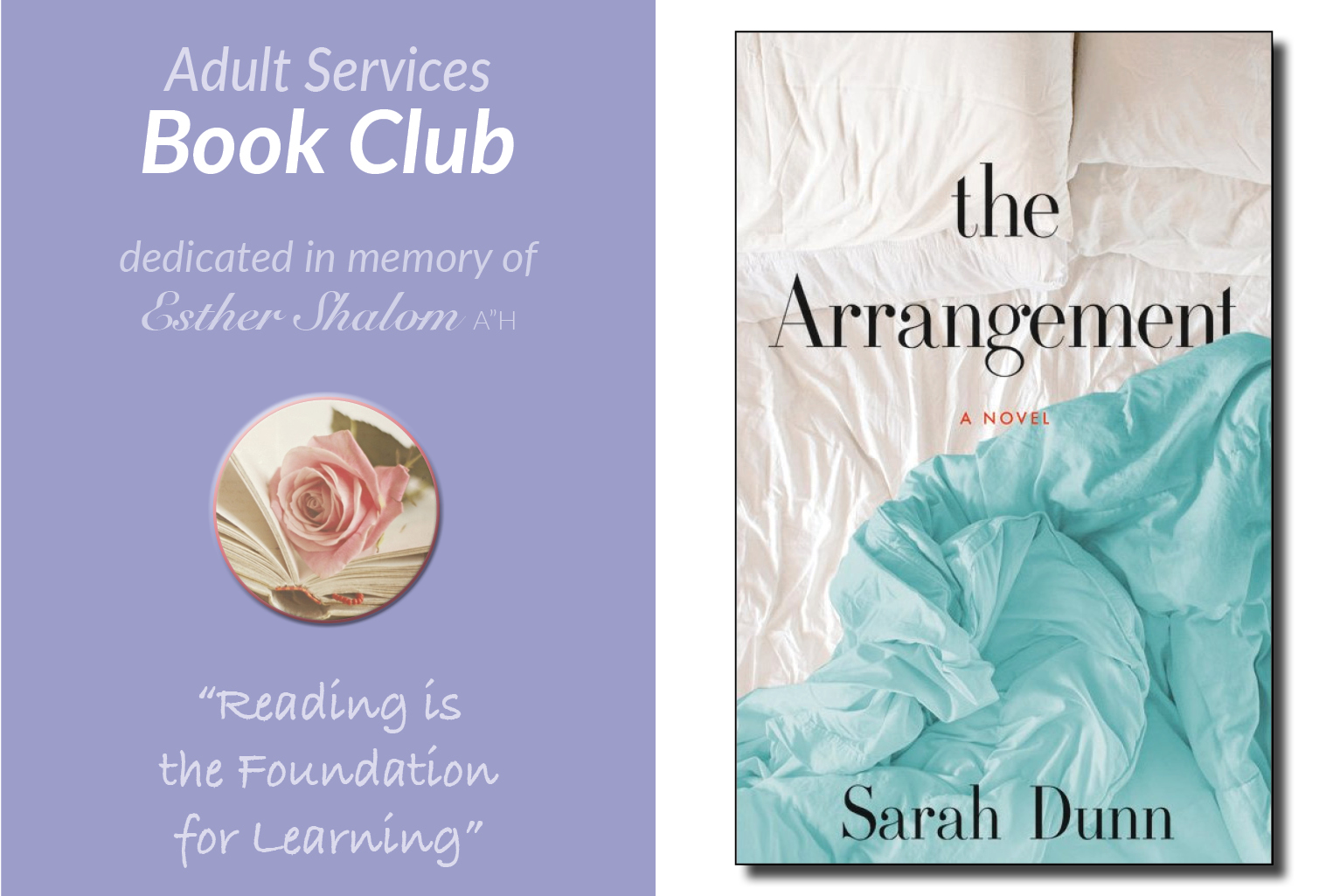 Named one of the 9 Most Addictive Books of 2017 (So Far) by Kirkus, a Happily Ever After read by USA Today, one of Entertainment Weekly's Best New Books and one of Apple's Best Books of the year so far.
A hilarious and emotionally charged novel about a couple who embark on an open marriage-what could possibly go wrong?
Lucy and Owen, ambitious, thoroughly-therapized New Yorkers, have taken the plunge, trading in their crazy life in a cramped apartment for Beekman, a bucolic Hudson Valley exurb. They've got a two hundred year-old house, an autistic son obsessed with the Titanic, and 17 chickens, at last count. It's the kind of paradise where stay-at-home moms team up to cook the school's "hot lunch," dads grill grass-fed burgers, and, as Lucy observes, "chopping kale has become a certain kind of American housewife's version of chopping wood."
When friends at a wine-soaked dinner party reveal they've made their marriage open, sensible Lucy balks. There's a part of her, though-the part that worries she's become too comfortable being invisible-that's intrigued. Why not try a short marital experiment? Six months, clear ground rules, zero questions asked. When an affair with a man in the city begins to seem more enticing than the happily-ever-after she's known for the past nine years, Lucy must decide what truly makes her happy-"real life," or the "experiment?"
"Daring and darkly funny, Sarah Dunn's THE ARRANGEMENT is this summer's must-read. Her take on middle-age and family life is wry, poignant and spot-on. Readers will recognize themselves and their friends in this wonderfully comic novel."―Candace Bushnell, author of Sex and the City
Click here to read more about this book, or to order it from Amazon.
At the home of Ester Jerome in Long Branch, NJ
Center members: $20 | Non-members: $25
For more info, click here to email Joel Katz, or call him at 718-954-3133.