Toastmasters
Monday, February 27 @ 7:45 PM

-

9:00 PM
Event Details
Monday, February 27 @ 7:45 PM

-

9:00 PM
Event Navigation
Toastmasters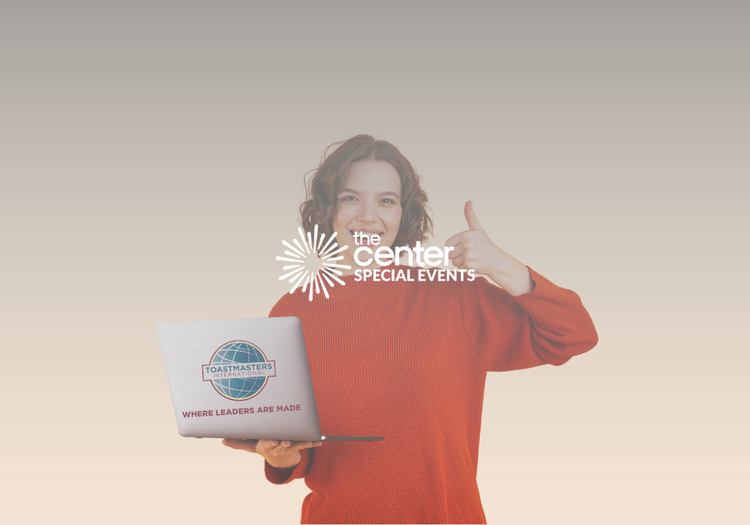 YOU DON'T HAVE TO BE SCARED OF SPEAKING IN PUBLIC
TOASTMASTERS
Open House Meeting
Toastmasters is an invaluable opportunity to practice your public speaking skills regularly in a safe, supportive environment. Come to our open house meeting to see how easy and fun it is to learn for yourself!
Monday, Feb 27, 7:45 PM sharp
at the Center • Open to 18 years +
No Charge
For more info: [email protected]
Nellie Haddad
Rebecca Maleh
Alan Kishk
Nervous about speaking in public?
Practice is the optimal way to improve your public speaking skills. And the best way to practice is on a regular basis in a friendly and supportive environment where feedback is delivered in an effective and encouraging style.
A Toastmasters Club does just that.
A Toastmasters Club is a nonprofit organization designed to help individuals become better communicators through leadership training and public speaking practice. We have a club in our community that has helped hundreds of community members hone and sharpen their skills in a friendly and supportive environment.
Combat Fear
One of the biggest advantages of joining a Toastmasters Club is that it can significantly reduce any fears around public speaking. Nothing crushes the fear of public speaking more than confronting it head-on. You can through membership practice and eliminate them altogether. After a few meetings, speaking will feel much less anxiety-inducing and much more enjoyable and even like second nature.
Build Confidence
Confidence is critical to giving a killer presentation. Without it, you'll make your audience uncomfortable and you won't be able to focus on the techniques and your skills to give a professional speech. Attending Toastmasters meetings and learning and rehearsing your presentation skills frequently will give you more confidence.
Sharpen Leadership Abilities
Whether you're a CEO of a major company or you're an entry-level intern, leadership skills are paramount to elevating your career. In addition to helping you speak more confidently and fearlessly, Toastmasters also trains you for leadership. As a members you will be encouraged to take on various leadership roles within the organization so that you can practice leadership in a supportive low-stakes environment.
Improve Improvisation
No matter how thoroughly you rehearse, it's nearly inevitable that you'll stumble upon at least one question, comment or topic from the audience that you weren't ready for. Toastmasters will teach you improvisation skills and will help you think quickly on your feet. If an audience member throws a question out of left field, you can smoothly and confidently talk your way through it.