Our Aquatics program combines fun, fitness and safety.
Our sparkling 25-yard, 170,000-gallon pool plays home to water-loving swimmers with varying interests: those diving in for adult swim, parent-child swim, private and semi-private instructional swim classes — even pool party and school rentals.
Cautiously patrolling our pool decks, our instructors are alert, friendly and qualified. Our lifeguards are certified by the United States Swimming Organization and the Red Cross, and together have multiple decades of experience.
The pool's schedule includes swimming information for swimmers of all ages, and features separate hours for men and women.
Interested in diving in? Bring a towel and a bathing cap. We have lockers of different sizes available for daily and permanent use.
Swim Lessons
The SCC Aquatics Center offers private, 1:1 instruction and semi-private lessons taught by our licensed and accredited staff.  With competitive pricing and fantastic instructors, our private swimming lessons are one of the Aquatic Center's most popular services.
See below for more information regarding our private swimming lessons and other aquatics programs we offer!
MEMBER PRICING:
30 Minute Private Lessons
1 session: $64
5 sessions: $300
10 sessions: $600
45 Minutes Private Lessons
1 session: $84
5 sessions: $395
10 sessions: $760
NON-MEMBER PRICING:
30 Minute Private Lessons
1 session: $72
5 sessions: $340
10 sessions: $640
45 Minutes Private Lessons
1 session: $92
5 sessions: $435
10 sessions: $820
Pool Rules
All members must shower and wear a bathing cap before using the pool. No exceptions.
Please adhere to all lifeguard instruction. They are licensed professionals, here to help.
Please be respectful of the Center's pool schedule by exiting the pool on time.
The pool schedule is subject to change, though notices will be posted well in advance.
Have questions about our Aquatics program? Just call.
Front Desk: (718) 627-4300
Constantine Voytenko, Aquatics Director: (718) 954-3162 or email Constantine@SCCLive.org
Kids' Pool Rules
Children 10 years and older are permitted to swim unattended during select times listed below.
Children 9 years and younger must swim in the company of an adult at all times.
See the pool schedule for available times. In the event of a question, ages will be verified with a call to the security desk. Adult Swim is reserved for those ages 16 and older (and for lap swimmers, only).
GIRLS (9 years and older) – TUES and THU, 6:00 to 9:00 PM (summer hours)
BOYS (9 years and older) – MON and WED, 6:00 to 9:00 PM (summer hours)
Adult Swim is reserved for those ages 16 and older (and for lap-swimmers, only).
Private Swimming Lessons + Cancellation Policy
30 and 45-minute instructional sessions available.
Swimming lessons are valid for 90 days after purchase.
Please pay at the front desk and bring a copy of the receipt to your swim instructor at the first lesson.
New! A 3% service fee is charged on all credit card transactions.
To cancel a session, please contact your swim instructor directly with a minimum of 24 hours' notice. All cancellations must be made at least 24 hours in advance. No-shows or last-minute cancelations are subject to being charged the cost of a full session price.
Pool Rentals
Make your next event a splash! Our pool is available for affordable birthday parties and school rentals. Our facilities are clean, safe and always staffed by certified professionals.
To book, contact Constantine Voytenko, Aquatics Director at (718) 954-3162 or Constantine@SCCLive.org
Pool Q & A
What is the pool schedule?
Before you dive in, we ask that kids and adults familiarize themselves with our daily schedule and pool rules. Click to see schedule.
Are swim caps and showers required?
Yes. New York City's health code requires all swimmers to rinse off before using the pool. Failure to do so jeopardizes one's opportunity to swim.
The Center requires swimmers of all ages to wear a swimming cap. Swimmers
who don't have a swimming cap available are expected to purchase one. (We sell goggles, too.)
Are there lockers available?
Lockers are available for the daily use of members, and are located in the first floor locker rooms. We strongly recommend that you bring a padlock or combination lock on the day of your visit to help keep your belongings secure. Locks must be removed before you exit the building. All unauthorized locks will be removed.
During the year, the men's locker room is available at most times during the week, but is unavailable at these times — due to privacy reasons:
Mondays, 12:30 to 2:15 PM
(Used by our Early Childhood program)
Tuesdays, 12:30 to 2:45 PM
(Used by our Early Childhood program)
Wednesdays, 12:30 to 3:15 PM
(Used by local schools)
Can I rent a locker?
A limited number of lockers are available for rent on an annual basis. To secure your locker rental, contact our Aquatics Director at (718) 954-3162.
Rental Rates:
Small Locker: $6/month
Large Locker: $10/month
HAVE YOUR NEXT BIRTHDAY PARTY
BE A POOL PARTY
Everything is more fun in the water! Picture this for your child's next birthday: Slides, floats, pool games, and more. Pool rentals include lifeguards, private use of our pool and pool toys, party tables and chairs— and of course, set-up and cleaning.
Call for pricing information and program details:
WOMEN'S WATER EXERCISE CLASSES
A Free Membership Perk!
A class designed for both adult swimmers and novices. This low impact workout is easy on the joints, but still an effective cardiovascular and conditioning workout.
Participants develop strength, flexibility, and endurance with special water workouts that target all key muscle groups.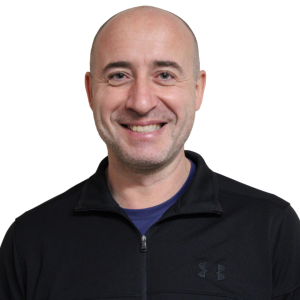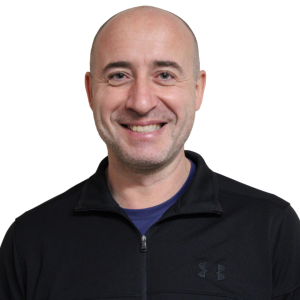 Constantine Voytenko
Director of Aquatics
"Every student excels in the pool at their own pace, and I love being a part of their progress." Constantine has spent his career teaching children how to swim –…
read more
THE SCIENCE BEHIND SWIMMING….
FUN + ENGAGING

BUILD MUSCLE

HEART – HEALTHY EXERCISE

SAFE ON THE JOINTS