Nothing soothes the soul or heals the body faster than dry sauna heat and bubbling Jacuzzi water.
Nestled in a private are of our building, health spa members enjoy all of the luxuries of the Chehebar Health Spa. We provide our spa members with everything they need to relax, rejuvenate themselves, and indulge in self-care.
The Chehebar Health Spa gives you all of the amenities of a luxury spa close to home. We are proud to provide our members with a premium spa experience within our building. Amenities include a steam room, jacuzzi, dry sauna, complimentary towel and toiletries services and much more.
Kick back with your family and friends or do some business networking with other members in our comfortable spa lounge. Watch movies (or the day's news) on a big-screen TV, surf the web using a private WiFi network, and enjoy complimentary breakfast and coffee service on Sunday mornings.
See below for a full list of what a Chehebar Spa membership can do for you.
The membership renewal rate for the Chehebar Health Spa was 97% in 2017. Join today, enjoy privileged amenities, and be a part of something different.
Call the Membership Office to learn more: Milia at (718) 954-3137
Features and Amenities
Chehebar Health Spa Member enjoy the following amenities and more:
Jacuzzi
Wood-Paneled Sauna/Dry Sauna
Steam Room
Complimentary Towel and Toiletries Service
Discounted Massages
 Private Exercise Area (Weights & Cardio)
Executive Showers and Toiletries
Direct Access to the Pool & Fitness Center
Big Screen TV Lounge
Complimentary Bagels & Juice on Weekends
Complimentary Coffee Service on Weekends
Priceless Networking Opportunities
Private WiFi for Spa Members Only
Spa Membership
MEMBERSHIP RATES / Men: $600 (annually)
Women: $300 (annually)
LOCKER RENTALS / Most of our Health Spa members choose to take full advantage of their memberships by renting lockers. Three convenient locker sizes are available for rental, annually:
15" Full Locker $275 (wait-list may be in effect)
15" Half Locker   $200
12" Half Locker $150
For more information, or to get started — click or call:
David Jolovitz, Director of Health & Wellness • [email protected] • (718) 954-3155
Massage Therapy
Massages can help you manage your stress, cure your aches and pains, and even fight off disease. It's true, just ask your doctor.
Did we mention that it's incredibly relaxing, as well?
Pricing:
Spa members save more!
90 minutes: $105, Health Spa members | $120, non-Spa members
60 minutes: $85, Health Spa members | $100, non-Spa members
45 minutes: $65, Health Spa members | $80, non-Spa members
30 minutes: $50, Health Spa members | $65, non-Spa members
For scheduling information, visit the first floor Reception Desk.
Surprise someone with a gift! Gift certificates available. Call 718-627-4300 today.
Massage Therapists:
Our Massage Therapists are professionally trained and highly experienced.
Greg Chulyakov
By appointment, FOR MEN, available Wednesday, Thursday nights, and Sunday.
Call: (646) 683-1851
To view Greg's profile, click here.
Shimon Ibragimov
By appointment, available all weeknights.
Call: (347) 277-8923
To view Shimon's profile, click here.
By appointment, FOR WOMEN, please call Carol Dery @ (718) 954-3166.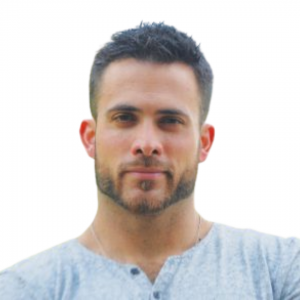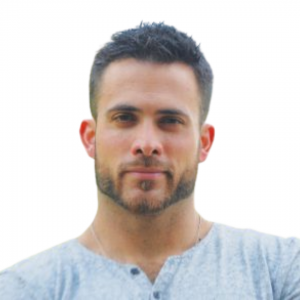 David Jolovitz
Director of Health & Wellness
David has been the Director of Health and Wellness for the Center since 2014, extending a health-and-fitness industry career that has included strength coaching, personal training and fitness management. Before…
read more