NEW FITNESS CENTER REOPENING UPDATES AND GUIDELINES
What to Expect
For Fitness Center hours, please click here.
Please note that due to holidays, 9/13 is the only Sunday we will be open in the month of September.
Booking Your Appointment:
New York State mandates that we operate at 33% capacity and maintain proper social distancing within the gym. In compliance, visits to the gym are done on an appointment basis. There is no guarantee that we can accommodate walk-ins.
Workouts are fifty (50) minutes in length, leaving us ten (10) to deep clean. So that everyone can be accommodated, appointments are limited to one visit per member, per day.
The first week is our soft opening. Appointments can be scheduled by emailing

[email protected]

. We will be offering easy appointment booking on scclive.org very, very shortly. Stay tuned for more information.
Please cancel your appointment if you are suddenly unable to attend. No-shows will be tracked.
Before Your Visit:
Make sure to have your appointment booked. Email

[email protected]

for a spot during our soft opening and using the website once we open online bookings.
Please bring a towel. Gym towels (and showers) are not available at our facility for health reasons. This will change as regulations are updated.
Make sure that you're feeling well before your visit. If you or someone you have been in contact with are showing symptoms of COVID-19, please stay at home.
At Our Facility:
Arrive on time.
Wear a mask in all areas of the building, even during exercise.
Your temperature will be taken. Those with temperatures of 100 or greater must unfortunately be turned away. You'll also be asked to sign a Covid-19 waiver.
Practice Social Distancing
With your safety in mind, we are committed to touchless check-in. Scan the barcode found in your TheCenterSCC app. IMPORTANT: If you need help getting set up on the app, email our friendly Concierge Service at [email protected] Doing this now will save you time.
A security team member will verify your membership and double-check your appointment. To help expedite the check-in process, screenshot your appointment confirmation.
Wipe down all pieces of equipment that you use. Strictly enforced.
Enter and exit on time, please.
Shrink or Grow. Whatever your goals are, we're here to help you reach them.
Our Fitness Center has been a staple in Brooklyn's fitness scene for several generations, dating back to the building's original in 1982. And now, fresh off of a $300,000 facility renovation, it would be fitting to say that we've grown up together.
Though the atmosphere here is warm and inviting, the room's latest redesign has matured to focus entirely around one thing: results. Visit us to work on your own or work with a trainer and get the body you deserve.
Private and Group Training
The Latest Strength and Cardio Equipment
Indoor Conditioning Turf
Flat Screen TVs
Friendly and Talented Floor Staff
Want to stay in the loop? Follow us @1901Fitness on Instagram for all the latest fitness news!
Cardio
For weight loss and heart health, climb onto the industry's latest treadmills, ellipticals, spin bikes, recumbent bikes, stepmills, water rowers — each equipped with 15" personal TVs for a workout that's as customizable as your home DVR.
Strength
Several tons in free weights and carefully selected strength machines make for muscle building solutions for everybody … and every body type.
All of the details have been addressed: Sturdy benches, no-slip dumbbells, indoor athletic turf for sports training, Plyo boxes, a boxing heavybag and so much more at every turn.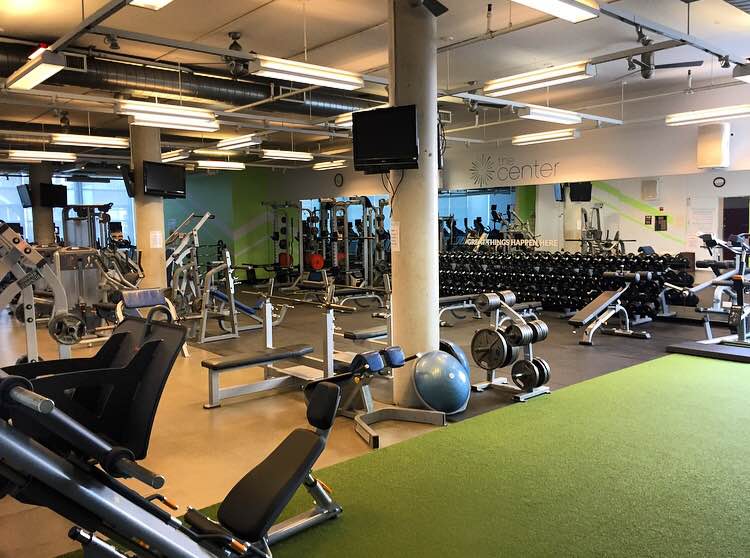 Personal Training
Our team of personal trainers have been hand-picked so that you can reach your goals quickly and efficiently.
We have an extensive menu of personal training services fit for every budget and busy schedule. Workouts are closely monitored by professional trainers who give you 100% of their attention and make every minute count.
If you're interested in surrounding yourself with people (and personal trainers) who will help you stay committed to a healthy lifestyle, then look for your reflection in our fitness center mirrors.
To schedule an appointment or learn more, contact David Jolovitz at (718) 954-3155.
Please Note: Teens 15 and under are required to take a 3-session Teen Safety Course for a (one time payment of $125).
Check out our Personal Training Menu and Pricing:
POWER Sessions (50 minutes)
1 session = $50
6 sessions = $285
10 sessions = $450
PROGRAMS
Legged and Loaded
Full Lower Body + Core
The Hunter, Not The Hunted
Full Upper Body
No Surrender
High Intensity Cardio Training
Push Back
Chest + Shoulders + Triceps
Primal Pull
Back + Biceps + Core
Second Amendment
Triceps + Biceps + Core
BLITZ Sessions (25 minutes)
1 session = $30
6 sessions = $170
10 sessions = $270
PROGRAMS
Third Floor Walk-Up
High Intensity Cardio Training
Hit Me With A Double
50/50 Cardio + Strength
Shape Shifter
Legs + Glutes
Dunk More Than Donuts
Increased Vertical Leap
BURN THE CORE Sessions (15 minutes)
1 session = $20
6 sessions = $115
10 sessions = $180
PROGRAMS
Absolute Core
High Intensity Complete Core Work
Got Your 6
Upper + Lower Abdominal
Fat Free
Oblique + Rotational Strength
Put Your Back Into It
Lower Back Rehabilitation
Group Sessions
Don't want to work out alone? Fitness can be more fun with friends!Check out our special discounted group rates (prices are per person):
POWER Sessions (50 minutes)
1 session = $30
6 sessions = $170
10 sessions = $270
BLITZ Sessions (25 minutes)
1 session = $20
6 sessions = $105
10 sessions = $150
BURN THE CORE Sessions (15 minutes)
1 session = $12
6 sessions = $70
10 sessions = $110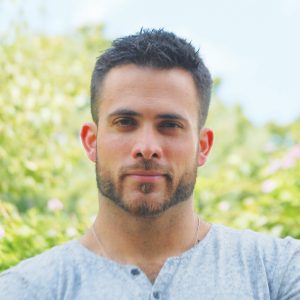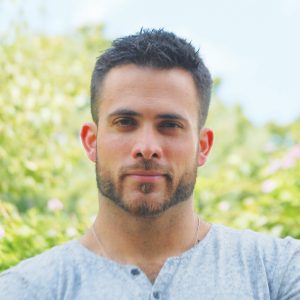 David Jolovitz
Director of Health & Wellness
David has been the Director of Health and Wellness for the Center since 2014, extending a health-and-fitness industry career that has included strength coaching, personal training and fitness management. Before…
read more
Ashley Rosen
Director of Senior Center / Fitness Center Supervisor
Growing up, Ashley's grandparents were very much a part of her daily life, even until their last days at the ages of 94 and 95 years old. In fact, she…
read more